I cannot begin to say enough about how much fun I had at my Spring Stamp-Along. 160 of my favorite people in the world joined me for a day filled with fun, stamping inspiration, sharing, games and giveaways. It was a lot of work and took a lot of time to pull together, but I enjoyed every minute of my day. Today I'm excited to share a quick summary of the day – mostly pictures. While this summary will never share the energy of the day, I hope it gives you an idea of how much fun we had.
Brian's Spring Stamp-Along
When Stampin' Up! announced that it would be hosting an OnStage Local event in Atlanta this April, I decided to give my stamping friends an additional day of fun by hosting Brian's Spring Stamp-Along. I organized it the same way Pam Morris (my upline) and I have organized our World Card Making Day events in the past – presentations, games, a little business talk and lots of fun.
My event was hosted in a pair of ballrooms at the Cobb Galleria Centre. What a great venue! Stampin' Up!'s event was in the same facility, so everyone only had to arrive one day early to get in on all the fun. 🙂 In this picture, I'm about to open the doors to welcome everyone to the day:
And, boy, did they ever pour into the room! Here's a partial shot of the room once they were all seated – some sat in groups to reconnect with old friends, while others made new friends. As the moderator of the event, I don't get to sit at one of the tables, but I could see that they were all having fun.
Lots of my InKing Royalty team members are in the Atlanta area, while others traveled to Atlanta for the event. What fun! Robin, Deb, Carole and Bonnie (from Pennsylvania, Georgia, Georgia and Nebraska, respectively) sat at one of the tables in the front. I always "require" the Royals to be awesome, so Carole made this sign for their table that says, "Wake up and be awesome!" Love it!
The day started with an icebreaker so that everyone in the room could get to know one another – I asked each person to make an over-the-top tacky name tag. We held a parade so folks could show off their tags and meet one another. And, boy, were these tags over-the-top?! There were blinking lights, feathers and lots of glitter. Does it get any tackier than glitter? 🙂 Here are the finalists from the contest – the audience selected Carol as the winner of the parade – just look at those name tags:
Because Mom was able to join us at the event (she always has a great time), I presented her with a most gracious gift – lightly used 2016-2018 In Color pads, refills and markers. <3
Presentations
We had several great presentations centered around a "We're Having a Party!" theme. My expert presenters shares some amazing projects for throwing incredible parties. They showed some projects they designed especially for this event and wow'd the group with their creativity and humor.
We kicked off the morning with party invitations. Julie DiMatteo (The Paper Pixie), one of my InKing Royalty team members, shared some out-of-this-world invitation ideas – everything from a simple card to a 3-D invitation that will leave your party guest dazed. She covered invitations to bridal showers, weddings, birthday parties and slumber parties. Wow! Wow! Wow!
Once the party invitations were sent out, Candy Ford (Stamp Candy), also one of my InKing Royalty team members, shared some over-the-top ideas for party favors and decorations. Like Julie, Candy took us on an adventure with fun ideas for wedding showers, baby showers, kids' birthdays, graduations and "over-the-hill" birthday parties. She shared a treasure-trove of ideas to make any party special.
Once the party is over, we all need some great thank you notes, right? Amy Koenders (Stamp with Amy K) shared some great ideas for spectacular thank you notes. She shared super-simple, moderately layered and over-the-top projects for a variety of occasions. It's always fun to hear how someone else approaches card making:
We had another presenter, who almost couldn't make it. My friend Jen Campbell was in Atlanta for the Stampin' Up! event – she's a concept artist for the company and has created some amazing projects you are already familiar with (e.g., the front cover of the 2018 Occasions Catalog and the spread of projects for the Petal Palette suite). Jen also designed Endless Wishes, Endless Birthday Wishes and Endless Thanks. Jen spoke about her job (which is a dream job for most of the people in the room) and took questions. What fun!
Card Swap
It wouldn't be a Stampin' Up! event without an awesome card swap. I already shared two project from the swap with you – you can see my swap here and see my Mom's swap here. I'm so grateful for the kind words you shared about Mom's gorgeous card – she is always so excited to hear from you.
Here's the line for the swap – is there anything more exciting than a card swap?:
Before the event, we collected one of each swap card to showcase on the display boards. Here's a look at all the swaps – I know you can't see each and every one, but they are all amazing! I love that there is such a great variety of cards and projects from demonstrators at all levels – some have been active for 15 years, while others joined this year.
Games & Giveaways
The day was also filled with fun games. For the after-lunch game, I printed a product list along with some prices and distributed to the tables. Working as teams with their table mates, they worked diligently to place the prices with the corresponding products. It was fun to see just how familiar they were with the products we work with every day. Look how serious they were with the fun game:
Along with random drawing throughout the day, winners were treated to prizes from my prize table – each paper bag contained an amazing gift. While most were Stampin' Up! products, I also gave away tea (I'm obsessed with Tazo Glazed Lemon Loaf tea) and several bins donated by my 31 Bags consultant, Erin Wheeler (31 Bags). Judy Newsome was one of the winners of a scrap bin:
The Rest of the Weekend
Friday night, several of my team members and I attended CentreStage, a leadership event hosted by Stampin' Up!. The theme was 1988 – in honor of Stampin' Up!'s 30th year in business. Here I am standing in line with Julie DiMatteo:
And Candy Ford joined us inside:
Before CenterStage, I filmed a video for Stampin' Up! that aired at all CenterStage events across the world. What a thrill! I received "selfies" from Australia, England, Germany, Canada and all over the U.S. while people were watching my video. I thought it would be a great opportunity to grab a "selfie" of my own:
On Saturday, we were introduced to the 2018 Annual Catalog and the new In Colors – what fun! I can't wait to share these new products with you over the coming weeks, months and years!
What an incredible weekend! I love any and every opportunity to hang out with my stamping friends and super-awesome team members. So glad this event with in Atlanta so I could be a gracious host. <3
Thanks for stopping by today!
Brian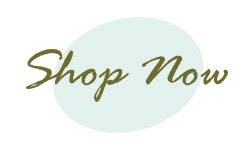 ---
Now that demonstrators have seen Stampin' Up!'s 2018 Annual Catalog, the list of retiring items is available to everyone. These items will no longer be sold after this catalog period ends on May 31 OR while supplies last. Yikes! In addition, bundled pricing on all bundles (even those where the stamp set and coordinating punch/die) will retire on May 31. Click on the image above to review all of the retiring items in my online store.
For a list of all of the items retiring from Stampin' Up!'s 2018 Occasions Catalog, CLICK HERE. For a list of all of the items retiring from Stampin' Up!'s 2017 Annual Catalog, CLICK HERE.