We had a gorgeous weekend with the most beautiful weather you could ask for. It's warm but not hot – that two week (if we are lucky) window between pollen and heat. 🙂 I love a bright, bold color color combination in Spring, and this week's trio of Melon Mambo, Lemon Lime Twist and Pool Party at the Global Design Project gives me just what I want for a cheery card that's packed with sweetness. Here's my card:
The sentiment says, "Hope You are Feeling Special Today…" and the coordinating sentiment on the inside says, "…because that's just what you are." How sweet! And here's the banner for the GDP color challenge that inspired my card:
Tips, Tricks and Reminders
Garden in Bloom. The Garden in Bloom stamp set has been around for several years. Even as it is about to retire at the end of this month, though, it still feels so fresh and new. The images of flowers, butterflies and bees are classically beautiful and perfect for Spring. The images line up perfectly for a watercolored look – and who doesn't love a project that looks like it took more time and creative energy than it actually did?! Here's a look at the Garden in Bloom stamp set: To review all of the retiring items (there are definitely some products you need on the list), CLICK HERE. To read more about the retiring items and colors, CLICK HERE.
Layering. With two-step or multi-step images (where you stamp one layer on top of the other), Stampin' Up! gives us some "secret" guides to help us line them up properly. The little arrows on the photopolymer film and on the stamps help us to line up the two-step and multi-step images. Here's a little graphic I made to show these arrows: And here's a closer look at the finished product:
Measurements. I mostly make standard cards that are 4-1/4″ x 5-1/2″, but every once in a while, I like to play with different shapes. For this sweet, Spring card, I made a 4-1/4″ square card – while it would cost extra to mail it in a square envelope in the United States, it still fits in a standard medium envelope. Here are the measurements for the layers on this simple card (starting at the base of the card and working up):

Pool Party – 4-1/4″ x 8-1/2″ (scored at 4-1/4″)
Whisper White – 4″ x 4″
Basic Gray – 3-3/8″ x 3-3/8″
Pool Party – 3-1/4″ x 3-1/4″
Lemon Lime Twist – 3-1/4″ x 2″ (cut at an angle down to 1″)
Stamp Sets: Garden in Bloom Papers: Pool Party, Lemon Lime Twist, Basic Gray, Whisper White Inks: Archival Basic Gray, Melon Mambo, Lemon Lime Twist Accessories: Stampin' Dimensionals
I hope you'll pop over to the Global Design Project challenge to see the cards by the design team members and to play along with this week's challenge.
Thanks for stopping by today!
Brian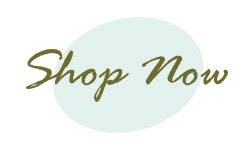 ---
Early Release – Get These New Products Now
The Make a Difference stamp set featured on this card is available in two of the Share What You Love bundles – and the Share What You Love Specialty Designer Series Paper is only available in one. Be sure to check out the Early Release items that are currently available to customers. I'm so excited we get to share this suite with you – so many great products in these offerings. Click on the image below to take a look at the .pdf promotional:
To read more about this new promotion, CLICK HERE.
---
---
Don't miss out! You can also check out all the retiring items by clicking below to review the retiring items in my online store:
---
The Clearance Rack is Restocked. Stampin' Up! has replenished the items in the Clearance Rack at reduced prices up to 60% off! These items are offered on a while-supplies-last basis, so pop in and grab up your favorites today! Click below to see all of the items that are still in the Clearance Rack:
---
Placing an Order Today? I'm excited for you – these new products are pretty spectacular, and I can't wait for you to play with them. While I'd love for you to place an order more than $150 so you can earn Host Rewards (including the price-reduced Hostess Stamp Sets), that amount might not be part of your plan today. If your order is less than $150, I would love for you to add a Host Code – JHZ2GN6U. Just enter the code when the system asks if you have a Hostess Code. The Host Code is always available in the right column of my blog (just under my super-handsome picture). <3 Thanks for stopping by today!