OOOOH-EEEE! It's the eve of Stampin' Up!'s 2018 Annual Catalog. I'm excited to place my order tomorrow and am excited that my customers can, at last, have free rein of the new book. What fun!
During the transition from the old catalog to the new one, ordering will be unavailable after midnight (MT), and the new catalog should be up-and-running by noon (MT) on Friday. How exciting! After that, it's on!
For this week's CAS(E) This Sketch challenge, I turned to Beautiful Day (a stamp set from Stampin' Up!'s 2018 Occasions catalog that's carrying forward into the 2018 Annual Catalog) to make a beautiful "thinking of you" card. Here's my project for this week's challenge:
And here's the banner for Donna Mikasa's sketch challenge that inspired my card:
OK, so I referenced this sketch on my computer and then went to work on my card. It wasn't until I was writing this post that I see the sentiment below the images. Ooops! I guess I'll just go with it and call "artistic license". <3
Tips, Tricks and Reminders
Beautiful Day. Two stamp sets play a starring role in this beautiful card. Not only is the large flower from Beautiful Day the centerpiece of this card (it's stamped off THREE times in Crumb Cake for a very light image), but it's also stamped all over the Rich Razzleberry base of this card (it's stamped off ONCE each time for a lighter look). Here's a look at the Beautiful Day stamp set: The sentiment is from the Rooted in Nature stamp set – sure to be one of the most popular bundles in the upcoming 2018 Annual Catalog. It's pretty amazing! Here's a look at the must-have Rooted in Nature Bundle (available starting tomorrow at noon MT):
Stamping Off. In my description of this card above, I mentioned that I "stamped off" some of the images multiple times – here's a closer look at the stamped-off elements of the card: Here's what I mean by "stamping off" – with the background, I tapped the rubber stamp into the Rich Razzleberry ink to get a full coverage of color. I then stamped it on a piece of scrap paper to remove some of the ink before stamping it on the Rich Razzleberry card base. The flower in the center is stamped off three times with Crumb Cake ink to achieve a very light outline of the beautiful flower.
Warm Color Combination. I've been reaching for Crumb Cake a lot more than usual. It can allow bright colors to shine and can warm colors, too! It all depends on how you use it. I adore this combination of Crumb Cake, Rich Razzleberry and Old Olive. If you like it as much as I do, please save this:
Stamp Sets: Beautiful You, Rooted in Nature Papers: Crumb Cake, Rich Razzleberry, Old Olive, Thick Whisper White Inks: Rich Razzleberry, Archival Basic Black Accessories: Detailed Trio Punch, Stampin' Dimensionals
I hope you'll pop over to the CAS(E) This Sketch challenge site to see the cards by the design team members and to play along with this week's challenge.
Thanks for stopping by today!
Brian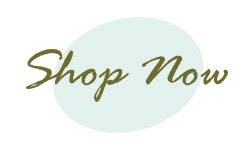 ---