Sympathy cards are some of the hardest cards to make (especially when you have the loss of a loved one in mind) – a need for sympathy card can make for an impassioned card-making session. We strive to make sure everything about a sympathy card is perfect – the colors, the images, the sentiment and the message we inscribe inside. Today I'm sharing some of my favorite sympathy cards from the past year, along with some of Stampin' Up!'s best products to make sure you have everything you need to make a lovely sympathy project for your loved friends and family.
---
Sympathy Inspiration
Let's start with some of my favorite sympathy cards from the past year – I've chosen 10. Some of the products used in these cards has been retired (it can no longer be ordered from Stampin' Up!). The inspiration is still there. You can click on any of these photos to see the original post for each.
---
Shop by Occasion
Did you know that Stampin' Up!'s online store gives you the opportunity to shop by occasions?
CLICK HERE to see all of the options.
CLICK HERE to see all of the products that are perfect to show Love, Thanks & Support.
---
Great Sympathy Products
There are so many beautiful ways to show love and sympathy. Here are some of my products from Stampin' Up!'s 2018 Annual Catalog that help us get there:
---
Tips for Making Sympathy Cards
In a recent post about sympathy cards, I shared some tips for getting through these sometimes-difficult-to-make cards. You reacted beautifully to it, so I'm sharing it again. Here's what I said:
Sympathy cards are often the hardest cards to make for two reasons – (1) we are often filled with emotion and loss when making these cards in the moment and (2) it's always difficult to find the right words to offer our condolences to those who've lost someone. Two suggestions for making this easier – make your cards early (have a stash of gorgeous sympathy cards on hand at all times) and rely on Stampin' Up! for the words you want to say.
---
I hope this post inspires you to create beautiful things to show support for the people you love. Thanks for stopping by today!
Brian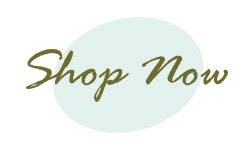 ---
August Promotions
Stampin' Up! is hosting two amazing promotions in August.
For every $50 you spend on an order in August, you will earn a $5 coupon to be redeemed in September. How fun is that? To learn more, click on the image below:
I'm also excited about Stampin' Up!'s Limited-Time Release (through August 31 or while supplies last) of Color Your Season products. Click below to read more about these wonderful, new products: