Sometimes a super-simple card gives you everything you want! Today's card features no fancy-schmancy technique and no difficult process – it's built by simple stamps and ink on a card front. For this week's CAS(E) This Sketch, I made this simple card:
And here's the banner for the challenge that inspired my card (this challenge will go live on the CAS(E) This Sketch site at 10am EST this morning):
Tips, Tricks and Reminders
Dashing (without Deer). Do you recognize this gorgeous, ornamental bough with poinsettias? Do you recognize the sweet sentiment? Both are supporting players in the Dashing Deer stamp set. While the stamp set is defined by the stylish deer, there are some other great elements, too. Here's a look a the Dashing Deer Bundle – such a great collection of stamps and dies: The simple panel of stamping is framed with Garden Green and showcased on a Real Red cardbase. Between the base and the focal panel, I added a piece of Real Red paper from the All is Bright Designer Series Paper. It gave me just what I needed to support the focal panel without taking away from it. Here's a look at the colors and patterns in the All is Bright Designer Series Paper:
Line it Up. Each of these festive boughs on my card is perfectly straight – there's no question in my mind that they are aligned perfectly. How did I do it? I used my Stamparatus (it has removable hinges that allow us to move the plate, rather than move the paper every time). After I got the first bough line up straight (the bottom one), I removed the plate, moved it one space up and stamped the second one from the top. With a little shifting of the cardstock, I was able to line up the other bought just where I wanted them. Here's a closer look at the cardfront:
Painting with Stampin' Write Markers. The images on the front of my card are roughly painted with Garden Green and Real Red Stampin' Write Markers, giving a slightly rustic look to the boughs and flowers. I simply ran the markers over the parts I wanted to color and stamped it down – not a lot of work here. It's such a simple technique for adding color.
Stamp Sets: Dashing Deer  Papers: All is Bright Designer Series Paper, Real Red, Garden Green, Whisper White  Inks: Regals Stampin' Write Markers (Real Red, Garden Green)  Accessories: Stamparatus, Stampin' Dimensionals
I hope you'll pop over to the CAS(E) This Sketch to see the cards by the design team members and to play along with this week's challenge.
Thanks for stopping by today!
Brian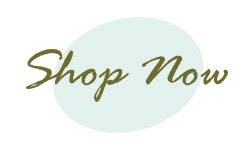 ---
Snowflake Showcase – Order Today!

Today is the first day to order Stampin' Up!'s new collection of amazing products – Snowflake Showcase. You don't want to miss out on these goodies! Click on the picture below to learn more:
---
Join Us for a Holiday One-for-One Card Swap. It's that time of year – as you are making your Fall, Christmas and Winter cards, I want you to send me one so I can send you one back. Your card for my One-for-One Swap needs to arrive in my mailbox by November 16, so I hope you'll start working on your card now. <3
To learn more about my One-for-One Card Swap, click here.
---
Placing an order today?  Of course you are! If you are placing an order for $150 or more, I want you to enjoy all of the Host Rewards you have earned.  If your order is less than $150, I'd love for you please add this Host Code – XRSYUMCJ – when prompted. Thank you!