When my local club met last weekend, I prepared a super-fun project for my stampers. While this gift-giving project is designed around Stampin' Up!'s Copper Tea Tins, the Snowfall Thinlits Dies completely steal focus. Here's the project we made during our afternoon of stamping:
Tips, Tricks and Reminders
Snowfall Thinlits Dies. I added a 2-7/8″ square of Merry Merlot cardstock (framed with a 3″ square of silver foil) to the front of the copper tin with Tear & Tape. What a simple way to dress-up these darling tins! I stamped two snowflakes from Snow is Glistening on the Merry Merlot cardstock with Merry Merlot ink. I also stamped the sentiment from Star of Light with Merry Merlot. I cropped two snowflakes – one with Silver Foil Sheets and one with Copper Foil Sheets – and layered them together. What a simple, gorgeous look! I added a large epoxy dot from the Frosted & Clear Epoxy Droplets (this is one of the frosted one). Love it! Here's a look at the Snowfall Thinlits Dies:
Tea Tins. If you missed (or forgot about) these adorable Copper Tea Tins, you can find them in Stampin' Up!'s 2018 Annual Catalog – they are part of the Tea Room Suite on page 15 of the catalog. Each tin measures 3-1/4″ x 3-5/8″ x 2-1/4″ – perfect for a collection of 3″ x 3″ cards (how great is that gift?!). You receive four tins for just $15 – you can't beat that deal! They are also perfect for storing little things in your craft room (like reinkers or accessories).
A Gift Inside. What to put inside the tin? The options are endless. A wonderfully thoughtful way to fill the tin is with 3″ x 3″ cards and envelopes. Who wouldn't love to receive a bundle of your adorable cards inside this adorable tin? Even a tea tin of tea would be a lovely gift (image that!). I (partially) filled a 3″ x 6″ Gusseted Cellophane Bag with some homemade snack mix and tied it with 1/4″ Copper Trim – a perfect tie-in. Here's a look at the final gift:
Stamp Sets: Snow is Glistening, Star of Light Papers: Silver Foil Sheets, Copper Foil Sheets, Merry Merlot, Thick Whisper White Inks: Merry Merlot Accessories: Snowfall Thinlits Dies, Copper Tea Tin, Frosted & Clear Epoxy Droplets, 3″ x 6″ Gusseted Cellophane Bags, 1/4″ Copper Trim, Tailored Tag punch (for banner tips), Stampin' Dimensionals
What do you think? Do you love these little tins? Grab some up today – you'll be glad to have them in a pinch. 🙂
Thanks for stopping by today!
Brian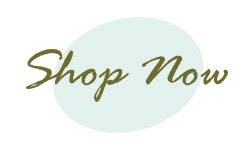 ---
Snowflake Showcase – Order Today!

Stampin' Up!'s new collection of amazing products – Snowflake Showcase – is now available. You don't want to miss out on these goodies (they are available from November 1 to November 30 – or while supplies last)! Click on the picture below to learn more:
---
Join Us for a Holiday One-for-One Card Swap. It's that time of year – as you are making your Fall, Christmas and Winter cards, I want you to send me one so I can send you one back. Your card for my One-for-One Swap needs to arrive in my mailbox by November 16, so I hope you'll start working on your card now. <3
To learn more about my One-for-One Card Swap, click here.
---
Placing an order today? Of course you are! If you are placing an order for $150 or more, I want you to enjoy all of the Host Rewards you have earned. If your order is less than $150, I'd love for you please add this Host Code – XRSYUMCJ – when prompted. Thank you!