I love any opportunity to hang out with my stamping friends. This past week, I spent four days with my InKing Royalty team and many demonstrator friends in Orlando, Florida. As we celebrated Stampin' Up!'s 30th Anniversary (Stampin' Up! showcased memories of the company's evolution over time), we also got our first sneak peek at the 2019 Occasions Catalog and Sale-a-Bration offerings. What fun!
Today I want to share some stories and snapshots of my super-fun adventure in Orlando. I hung out with lovely people – I love their joy and am energized by their kindness. Most of the pictures are selfies with friends – and you'll know many of them.
---
CentreStage at Epcot
Stampin' Up! leaders were treated to an all-day pass to Epcot on Wednesday. I flew into Orlando on an early morning flight. Within hours of arriving in Orlando, I was checked-in and on my way to Epcot. Here's a fun shot of Louise Sharp, my bestie from Australia, just inside Epcot where the International Food & Wine Festival was in full swing:
Stampin' Up! treated us to a full day in the park. It was almost 90 degrees – which is a bit warm for my taste – but I loved being with my friends. Here's a picture Stampin' Up! photographers grabbed of us in the park:
On the far right are my team members, Julie DiMatteo and Shawn deOliveira. Stampin' Up! hosted an event that night with amazing desserts. Here's a picture (again, by Stampin' Up! photographers) of the amazing spread:
It was a long, exhausting day but filled with great fellowship and fun. Here's a shot of the iconic Epcot geosphere (which I called a big 'ole golf ball) as we exited the park at 9pm and headed toward the buses that would take us back to the hotel:
---
OnStage
OnStage events are held twice a year – one in April, and one in November. The main event alternates between the United States, Europe and Australia. To celebrate Stampin' Up!'s 30th Anniversary, the big party was in The States – and people came from all over the world to join us. Here's a shot of us lined up outside the Main Stage doors, waiting for the event to start:
I'm pretty sure I'm in this picture somewhere. Do you see me?
The event was jam-packed with fun announcements, product reveals, inspiring presentations with new products, great tips for sharing and selling, stamping with friends and many laughs. We were given a sneak peek view at the 2019 Occasions Catalog and Sale-a-Bration brochure – and walked with away with some amazing giveaways. Here's a look at the cover of the upcoming Occasions Catalog: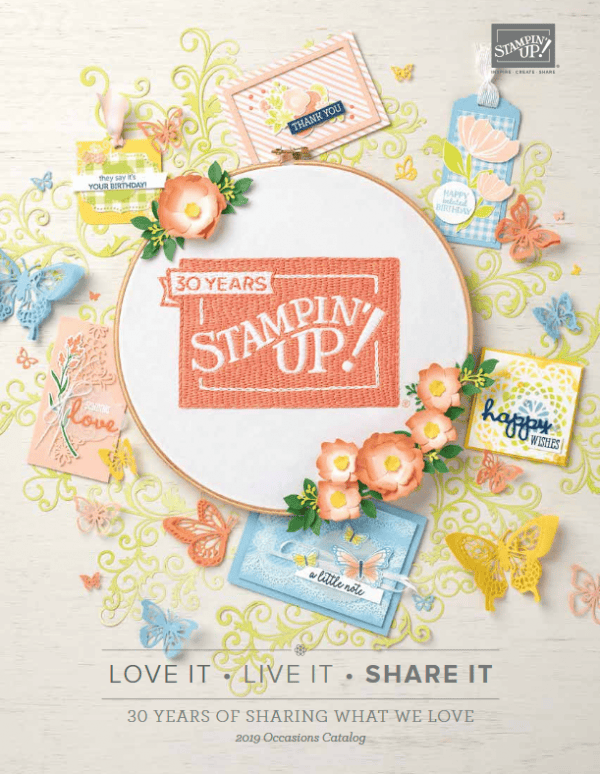 There are so many great products in these pages. If you click on the picture above and look at the projects featured on the cover, you'll get a good idea of the amazing products that will soon be here. We also got a glimpse at the new Sale-a-Bration brochure. During Sale-a-Bration, you can earn free products with your purchases or when you join. Here's a look at the cover of that book:
I look forward to sharing some of the new products I received during OnStage (you can see one of those projects here) in the coming weeks. These are spectacular catalogs with a wonderful selection of products – so happy to share them with you.
---
Milk and Cookies with the Pinkies & Royals
While in Orlando, Michelle Last (top demonstrator in the U.K.) and I hosted a Milk and Cookies party for our teams – the Pinkies and InKing Royalty. What a great way to mix with teams from two countries. We provided a bunch of sweets, played super-fun games and hosted a card swap. We even had a fun surprise for our guests at the party. Here's the invitation to our fun get together (created by my super-talented team member, Shawn deOliveira):
Here's a picture of Michelle and me, happily sandwiched between Hélène Den Breejen and Kaylee van Es:
We played a massive Rocks, Paper, Scissors Battle – all participants enter the battle, only one person leaves as champion:
The two finalist, Ann Murray and Connie Stentz, received an awesome bundle of products in Stampin' Up! shopping bags. Such a fun game:
When I invited Sara Douglass, CEO of Stampin' Up!, to attend our little gathering, I never dreamed she'd accept the invitation – but she did! What an honor to introduce our party-goers to Sara and her daughter, Shelby. Sara and Shelby were so gracious and patient – she posed for photos with the group and chatted with our team members like they were long-lost friends. Here she is posing for a photo with Julie DiMatteo and Sandra Cornejo:
And here she is in deep conversation with Robbye Hamilton:
She and Shelby even took the time to grab a photo with me (they were wearing "I'm an InKing Royal" team badges while at our event):
What a kind duo! Our get together was amazing (I love my team and was excited to introduce them to Michelle's team). I was over-the-moon to give them a chance to hang out with Sara. They were elated. I was just as excited to introduce Sara and Shelby to the incredible members of my team. What a great night!
I'm so happy to share these stories and pictures with you. I have a ton more pictures of my old friends and new friends from OnStage – too many to share in just one post. As such, I'll be back tomorrow to finish sharing this amazing trip. I hope you'll come back!
Thanks for stopping by today!
Brian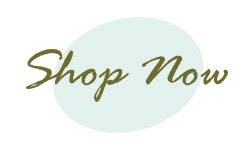 ---
Snowflake Showcase – Order Today!

Stampin' Up!'s new collection of amazing products – Snowflake Showcase – is now available. You don't want to miss out on these goodies (they are available from November 1 to November 30 – or while supplies last)! Click on the picture below to learn more:
---
Join Us for a Holiday One-for-One Card Swap. It's that time of year – as you are making your Fall, Christmas and Winter cards, I want you to send me one so I can send you one back. Your card for my One-for-One Swap needs to arrive in my mailbox by November 16, so I hope you'll start working on your card now. <3
To learn more about my One-for-One Card Swap, click here.
---
Placing an order today? Of course you are! If you are placing an order for $150 or more, I want you to enjoy all of the Host Rewards you have earned. If your order is less than $150, I'd love for you please add this Host Code – XRSYUMCJ – when prompted. Thank you!