I've been making Christmas cards since July, so it's a funny thing to sit down and design a Christmas card to send to friends and family. While many of my customers and friends received some of the cards I've designed over the past six months, more received my 2018 Christmas card. I'm sharing that card with you today.
Here's a look a the card I made:
And I made a lot of them. My first-level team members, top customers and close friends all received a card from me (much better than the zero cards I sent out last year). Go, me!
The card front is mostly layers of cardstock, but there are two stamp sets on the front. The Mossy Meadow emblem on the Whisper White panel gives this card a regal feel. It's stamped on a 2-1/2″ x 3-3/4″ panel of Whisper White cardstock with the Flourish Filigree stamp set. If you haven't picked up this set, you can still get it retires on January 2. Here's a look at this versatile stamp set:
The "JOY" sentiment is from another FF stamp set in Stampin' Up!'s 2019 Occasions Catalog. While the base is Flourish Filigree, the sentiment is Feathers & Frost. Flourish Filigree and Feathers & Frost – what festive, friendly, fellows! Here's a look at the Feathers & Frost stamp set (also retiring on January 2):
Here's a closer look at the combination of these two sets on the front of my card:
As you can see from the closeup, I added a single Red Rhinestone Basic Jewel to the "O" in Joy to pull a little red into the circle on the front. These rhinestones, from the 2018 Annual Catalog, are on discount as part of the Year-End Closeout. While you are purchasing (FINALLY) your FF stamps, be sure to pick up some of these great rhinestones! Just think about how wonderful it will be to have these for Valentine's Day! You're welcome!
I combined two stamp sets for the inside of my card – one from the Flourish Filigree stamp set and one from Snowflake Sentiments. Here's a look at the inside of my card:
I love many red-and-green combinations for Christmas, and this combination of Crumb Cake, Mossy Meadow and Real Red is one of my favorites. I love how bright Real Red appears against the richness of Mossy Meadow. If you like this combination as much as I do, please save this:
Whenever I make multiples of a cards, I like to take an infinity shot of all the cards lined up next to each other. Here are two infinity shots of this card:
Stamp Sets: Flourish Filigree, Feathers & Frost Papers: Mossy Meadow, Crumb Cake, Real Red, Whisper White Inks: Mossy Meadow, Real Red, Basic Black Accessories: Red Rhinestones, 1-1/4″ Circle punch, Layering Circles Framelits Dies, Stampin' Dimensionals
Thanks for stopping by today!
Brian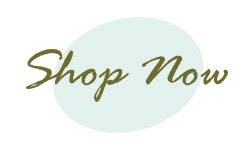 ---
Clearance Rack Update
Stampin' Up! loaded up some goodies in the Clearance Rack this week – and lots of them have already sold out. If you haven't already taken a look, please do so! Lots of items you love at a wee, bitty price. Click below to see what's on sale:
---
Product Shares and Designer Series Paper Swatch Books. With the release of each catalog, I offer product shares and swatch books. It's fun to share these new products with you. I'm scheduled to release these after Christmas, but I might share them earlier. 🙂 If you've ordered shares or swatch books from me in the past year, you'll receive an email from me when the details are released. If you haven't recently purchased shares but would like to receive an email when they are shared, please email me.
---
Year-End Closeout & Other Information
Stampin' Up! kicked off the Year-End Closeout last week! Many retiring items are being sold on a while-supplies-last basis. If you want to read more about the sale and retiring items, please CLICK HERE. If you are ready to peruse the list of retiring items (these items will only be available while supplies last), the click on the link below to see the items in my online store:
---
Placing an order today? Of course you are! If you are placing an order for $150 or more, I want you to enjoy all of the Host Rewards you have earned. If your order is less than $150, I'd love for you please add this Host Code – 99E3ANSH – when prompted. Thank you!