What a wonderful time of year! A lot of our crafting time over the past several months has led up to today – Christmas is here! You are likely enjoying time with family and friends, and I am doing the same. I woke up to lots of amazing goodies from Santa – I've been good 79.4% of the year!
To welcome Christmas, I'm sharing a parade of my 15 favorite Christmas projects from the past several months. You can click on any of these project to read more about them in the original post. Enjoy!
I love that you stop by every day to see me – I am so grateful that I get to share with you each day. I hope your holidays are wonderful! Whether you are celebrating with friends or with family or by yourself, I hope you are able to enjoy your day just the way you want it.
Thanks for stopping by today!
Brian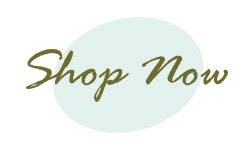 ---
Clearance Rack Update
Stampin' Up! loaded up some goodies in the Clearance Rack this week – and lots of them have already sold out. If you haven't already taken a look, please do so! Lots of items you love at a wee, bitty price. Click below to see what's on sale:
---
Product Shares and Designer Series Paper Swatch Books. With the release of each catalog, I offer product shares and swatch books. It's fun to share these new products with you. I'm scheduled to release these after Christmas, but I might share them earlier. 🙂 If you've ordered shares or swatch books from me in the past year, you'll receive an email from me when the details are released. If you haven't recently purchased shares but would like to receive an email when they are shared, please email me.
---
Year-End Closeout & Other Information
Stampin' Up! kicked off the Year-End Closeout last week! Many retiring items are being sold on a while-supplies-last basis. If you want to read more about the sale and retiring items, please CLICK HERE. If you are ready to peruse the list of retiring items (these items will only be available while supplies last), the click on the link below to see the items in my online store:
---
Placing an order today? Of course you are! If you are placing an order for $150 or more, I want you to enjoy all of the Host Rewards you have earned. If your order is less than $150, I'd love for you please add this Host Code – 99E3ANSH – when prompted. Thank you!