When change happens, the door for innovation is opened. How is anyone supposed to improve if they just want to do everything the same way they've always done it? In my career job (I'm an accountant by trade), change is always in the air – we routinely update how information is reported to executives or change how employees in our organization prepare that information. All of these changes are a response to new or upcoming needs in the company.Change can be hard, but it can also be very exciting.
This week, Stampin' Up! has made some big decisions that will change the way we craft – and I couldn't be more excited for the updates to our product line. Today I want to share a little bit about those changes and what we can all expect in the coming months as we transition to the new catalog. There's a lot of information in this post – feel free to step away and come back at a later time if you need (but come back to get through it all). ♥
---
Small Price Increases on Select Items

Stampin' Up! regularly reviews the prices of its products, taking into account the cost of doing business, global exchange rates, increased supplier costs, and market comparisons. The company has always taken a conservative approach to raising prices, delaying price increases for as long as they can. When the cost of supplies goes up, though, it's sometimes necessary to pass along some of those increases to customers and demonstrators.
Here's the good news – the increases are relatively small – most increases are between $0.25 and $1.00. If you'd like to peruse the list, please click on the photo below:
---
Stampin' Trimmer is Retiring

As of June 3, 2019, Stampin' Up! will discontinue selling the Stampin' Trimmer – including all replacement cutting blades (scoring blades and cutting mats have already sold out). The company has experienced challenges with the supplier and is taking the opportunity to research and explore a replacement option for this product. That makes room for something even better! I can't wait to see what they design and produce.
Stampin' Up! has ordered six months of inventory (based on recent historical patterns) to help demonstrators and customers during this transition away from our current trimmer, but I expect they'll be gone soon. When the retiring list goes live on April 15, the order limit for the blades will increase from three to six (and the limit will remain at six until they're no longer available). And from now until September, we will receive intermittent shipments from the supplier. Throughout these months, we anticipate times when the blades will not be orderable (and not offered as a backorder).
While I love my Stampin' Trimmer and use it every day, I'm excited about the opportunity to purchase a better product. I have a small supply of replacement blades to get me through until a new trimmer is announced. If you'd like to buy a Stampin' Trimmer now or would like to stock up on replacement blades (because you love your trimmer as much as I do), please click on one of the following: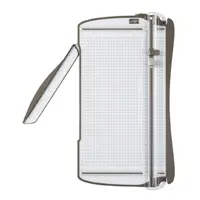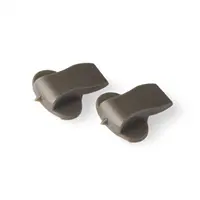 ---
Big Shot & Accessories are Retiring
One of the biggest (and most exciting) changes rolling out is this – Stampin' Up! is making some big changes to our die-cutting and embossing product line that will give us a better opportunity to support the long-term vision we have for the line. What does that mean? Well, Stampin' Up! will be retiring the Big Shot and changing manufacturers for the dies and embossing folders.
That doesn't mean we won't have dies or embossing folders. While Stampin' Up! won't have a Big Shot in its product offering next year, the company will offer new dies and embossing folders starting with the 2019–2020 Annual Catalog. Yay! Since we're using a new supplier (moving to a direct-to-manufacturer relationship), the dies and folders will be manufactured in a different way – but not so different that we won't know how to use them. Both the new-style and old-style dies and embossing folders can work with any die-cutting & embossing machine (so don't dump your Big Shot just yet).
To allay your concerns a bit, here's what the change in dies looks like:
The only difference is that the current dies cut right along the edge of where you place them – you can see the white border you are cutting. With the new style, you place the dies right along the stamped edge. You will still get the beautiful, white border – you just won't see it when you place the die over the stamp.
See – that wasn't so bad. I'm glad you are as excited as I am by these changes. Here's a Q&A if you'd like to learn more about this transition:
Here are some products you can buy now – when they are gone, they'll not be restocked:
If you want them, get them now! I promise you they won't be around forever. The replacement cutting plates are already fully discontinued.
---
Transition
Between now and the release of the new Annual Catalog, there are some dates you should be aware of so you can grab up retiring products before they are gone. Here's a quick rundown:
Retiring List – April 15. The retiring list (for ALL products in the 2019 Occasions Catalog and 2018-2019 Annual Catalog) will be published on April 15 at 1:00pm MT. I'll post that list on my blog as soon as it's available.
Inventory on some retiring dies may be depleted before the end of the 2019 Occasions and 2018–2019 Annual Catalog sales period; we will not replenish inventory on any retiring dies and folders that sell out.
Inventory on some dies and folders carrying over into the 2019–2020 Annual Catalog may be depleted; if this happens, they may go on backorder or may not be available to order until we have replenished the inventory.
---
Two More Things…
While you are popping in to the online store to place your order for these products, remember that there are five In Colors that are retiring soon. Once the products for these colors are sold out, they'll be completely sold out. I don't want you to miss out.
Speaking of fun innovation, Stampin' Up! has released a new product line of storage for your stamping supplies – ink pads, Stampin' Blends, markers and other accessories. You can pick-and-choose how you want to build your Storage Units – click on the picture below to see your options:
---
Summary
Change is good. These updates to Stampin' Up!'s product line will open the door for bigger and better things (maybe not bigger but definitely better).
Thanks for stopping by today!
Brian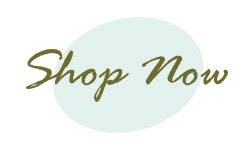 ---
Join My One-for-One Card Swap. I'm hosting a Spring One-for-One Card Swap, and I'd love for you to join us. You just have to make one Spring-themed card, send it to me and receive another in the mail. How fun is that?! Click on the picture below for more information:
---
Placing an order today? Of course you are! If you are placing an order for $150 or more, I want you to enjoy all of the Host Rewards you have earned. If your order is less than $150, I'd love for you please add this Host Code – S9ZDBKBT – when prompted. Thank you!