I love how Stampin' Up! staggers the In Color collections. Every year a new set of five trendy colors is introduced that will stick around for two years. That means that one collection is rolling off each year, and one collection is being added each year. Over the past several weeks, I've shared a look back at the retiring 2017-2019 In Colors (with projects and color combinations for each). If you missed those posts, you can see them here:
We've had a lot of fun with these colors, but I'm also excited to welcome a new batch of colors. Today I'm going to share some color combination suggestions for each of these colors.
---
I'm always thrilled with Stampin' Up! releases a new set of In Colors. We often look at those five colors as a collection, so it's hard to (initially) see the new colors with other colors in our color collections. To help you see these colors in a new light, I've created some fun color combinations for each. I hope these help you to see the beauty in these new colors and give you inspiration for how these colors can be showcased.
Here's a look at all five of the 2019-2020 In Colors, together as a collection:
And here they are on a simple card I shared a couple of weeks ago when my pre-order arrived:
As I mentioned above, though, it's important to see how these colors work together AND how they work with other colors in our color collections, so here are some fun color combinations I've pulled together for you:
---
---
---
---
---
---
I hope you like these color combinations and that they help you to see some of the new colors in a new light. Please feel free to save these off, mark this page or Pin these color combinations. This is a very exciting collection of colors, and I'm excited to start working with them.
These new colors will be available to order starting June 4 – I hope you are as excited about them as I am.
Thanks for stopping by today!
Brian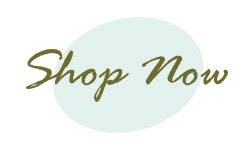 ---
Product Shares
I posted my 2019 Annual Catalog Product Shares this weekend – and I'd love for you to check them out. What a great way to "kick the tires" on all the wonderful, new papers, ribbons and embellishments in the new catalog!
CLICK HERE TO LEARN MORE AND SIGN UP
---
Don't Miss These Retiring Products. Stampin' Up! announced the products that will retire on June 3 (or when products sell out). Please click on the picture below to read more about what's retiring and why you have a limited time to grab up these items:
A couple of weeks ago, I shared parades of prior cards with select retiring items. If you missed those posts, you can see them here:

---
Placing an order today? Of course you are! If you are placing an order for $150 or more, I want you to enjoy all of the Host Rewards you have earned. If your order is less than $150, I'd love for you please add this Host Code – 3UQS9QQP – when prompted. Thank you!