Yesterday was the first day I've spent time in my craft room in more than two weeks. Although I shared projects and posts every day that I was in Europe for Stampin' Up!'s Incentive Trip, I created most of those projects over the weeks before I left. It was great to figuratively roll up my sleeves (it's Summer in Atlanta – I was wearing a short-sleeved t-shirt) and stamp. Here's my card for this week's CAS(E) This Sketch challenge:
And here's the banner for the challenge that inspired my card:
I didn't even realize I created this week's challenge until I sat down to play. What fun!
Tips, Tricks and Reminders
A Little Lace. I've had my eye on the A Little Lacy Bundle for quite some time – that huge panel of detailed lace in the Stitched Lace is just amazing! Funny, though, as I sat down to make this card, it was the floral stamp and sweet sentiment that really grabbed my attention and made me was to make this card. Here's a closer look:And here's a look at this incredible A Little Lace Bundle – it might not have been on your first wish list, but it definitely deserves a spot on your second pass through the catalog:The sentiment from the A Little Lace stamp set is cropped with the Timeless Label Punch that gives us a great, new shape for our sentiments. Yay! Here's a look at the Timeless Label Punch:
Layers. My card is not a standard-sized card – I used the measurements of a note card (5″ x 3-1/2″) to make this card, which means it pairs perfectly with the envelopes that come with the Very Vanilla Note Cards & Envelopes:This is a relatively simple card, but I think it's so effective and pretty. Since this card might be an easy one to replicate, I thought I'd share the measurements for each of the layers on the card. Here they are (starting with the base and working my way up):

Crumb Cake – 3-1/2″ x 10″ (scored at 5″)
Stampin' Dimensionals
Thick Very Vanilla – 2-3/4″ x 4-1/4″
Mossy Meadow -2-5/8″ x 4-1/8″
Very Vanilla – 2-1/2″ x 4″
Mossy Meadow – 5/8″ x 4″ and 1/4″ x 4
Stampin' Dimensionals
Crumb Cake – punched with Timeless Label punch

Neutral Colors. I love this color palette of neutral tones and use it often. Mossy Meadow is so rich and gorgeous – and it pairs beautifully with the softer Crumb Cake and Very Vanilla. If you like this combination of Very Vanilla, Crumb Cake and Mossy Meadow as much as I do, please save this:
Stamp Sets: A Little Lace Papers: Crumb Cake, Mossy Meadow, Very Vanilla, Thick Very Vanilla, Very Vanilla Note Cards & Envelopes Inks: Mossy Meadow Accessories: Timeless Label Punch, Stampin' Dimensionals
I hope you'll pop over to the CAS(E) This Sketch site to see the cards by the design team members and to play along with this week's challenge.
Thanks for stopping by today!
Brian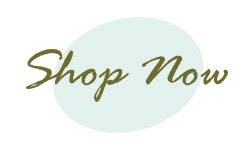 ---
Amazing Promotions in July and August

Two great Stampin' Up! promotions kick off in July – you don't want to miss these. Click on either of these graphics to learn more:
---
Placing an order today? Of course you are! If you are placing an order for $150 or more, I want you to enjoy all of the Host Rewards you have earned. If your order is less than $150, I'd love for you please add this Host Code – PNRMKCVD – when prompted. Thank you!