While I'm trying to get back into the swing of things after my amazing vacation, it's nice to have some online challenges to inspire me. The more I make, the easier it will become to create. The color challenge that kicks off at FabFri this week (Lovely Lipstick, Pineapple Punch, Bermuda Bay and Pacific Point) gave me a bright, cheery combination to make a quick, sweet card. Here's my card:
And here's the banner for the challenge that inspired my card:
Tips, Tricks and Reminders
A Wish for Everything. How much do you love the Well Said stamp set and coordinating Well Written dies that debuted in Stampin' Up!'s 2019 Occasions Catalog?! I LOVE mine and was SO EXCITED to see a similar bundle in Stampin' Up!'s 2019 Annual Catalog. The A Wish for Everything Bundle focuses on a wide variety of holidays and celebrations, making this set a versatile set that can be used throughout the year. Here's a look at the A Wish for Everything Bundle: To make the die-cut sentiments easier to read, I flipped the photo of the dies to show the variety of holidays covered by these dies:I only used this sentiment (which is incredible) from the stamp set – "Just a little reminder that you are loved." Who wouldn't LOVE to receive a card with that sentiment? How many people can you think of that you'd like to send it to?
Inspiration. Not only was my card inspired by the four colors on this week's FabFriday challenge, but I looked to the 2019 Annual Catalog for inspiration for the layout of the card. Here's the card you can find on page 57 of the Annual Catalog (I CASEd the card at the top in this photo): Like the inspiration card, I used the Sweetly Swirled stamp set to create a pattern on the base of my card. I inked up the stamp with Pacific Point, stamped it off once on scrap paper and stamped on the Pacific Point base to give a fun tone-on-tone look to the card panel. Here's a look at the fun, versatile Sweetly Swirled stamp set:
Never Too Many. I love Stampin' Dimensionals and couldn't help but to build my simple card with several layers of Stampin' Dimensionals. Not only is the 3-3/4″ x 5″ panel of Pacific Point popped up with Stampin' Dimensionals, but the Bermuda Bay Band, the Thick Whisper White panel and the Lovely Lipstick heart are also popped up with Stampin' Dimensionals. That's FOUR layers of Stampin' Dimensionals on a simple card! I might not drop a card like this (with so many Stampin' Dimensionals) in an envelope to mail (without putting that in a padded envelope). Chances are good that I'll hand this card to someone so I can make sure none of these luscious layers gets smooshed.
Stamp Sets: Sweetly Swirled, A Wish for Everything Papers: Pacific Point, Pineapple Punch, Bermuda Bay, Lovely Lipstick, Thick Whisper White Inks: Pacific Point, Bermuda Bay Accessories: Stitched Rectangle Dies, Be Mine Stitched Dies, Stampin' Dimensionals
I hope you'll pop over to the FabFriday challenge blog to see the cards by the design team members and to play along with this week's challenge.
Thanks for stopping by today!
Brian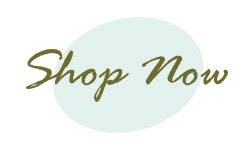 ---
Amazing Promotions in July and August

Two great Stampin' Up! promotions kick off in July – you don't want to miss these. Click on either of these graphics to learn more:
---
Placing an order today? Of course you are! If you are placing an order for $150 or more, I want you to enjoy all of the Host Rewards you have earned. If your order is less than $150, I'd love for you please add this Host Code – PNRMKCVD – when prompted. Thank you!