Don't you love the creative side of Halloween? Even if you don't like to be scared (add me to that list) or don't like to frighten others, there's something fun about smiling kids in costumes or the joy of October 31 for kinds at heart. Halloween comes with it's own palette of colors, spooky images and fun sentiments. To help you with ideas for fun cards or treat-giving ideas for Halloween (it's two days away!), I'm sharing some of my favorite Halloween projects from the past year (and years past), along with some of Stampin' Up!'s best products to make sure you have everything you need to make Halloween fun.
---
Halloween Inspiration
Let's start with some of my favorite Halloween projects from the past year (and a few from years past) – I chose 15 to share with you today. Some of the products used in these projects has been retired (it can no longer be ordered from Stampin' Up!), but the inspiration is still there. You can click on any of these photos to see the original post for each.
---
Shop by Occasion
If you'd like to make a last-minute order (with express shipping if you need it tomorrow), you can shop the Monster Bash Suite (this year's Halloween-themed suite) by clicking on the picture below:
---
More to Come
Halloween isn't here yet! While today's post shares a parade of 15 Halloween projects, I can't promise I won't surprise you with another Halloween project before the spooky holiday arrives. ♥
I hope this post inspires you to create fun projects for Halloween!
Thanks for stopping by today!
Brian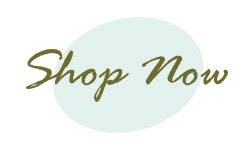 ---
Placing an order today? Of course you are! If you are placing an order for $150 or more, I want you to enjoy all of the Host Rewards you have earned. If your order is less than $150, I'd love for you please add this Host Code – TNMWZQ2R – when prompted. Thank you!