Yippee! I've received some reports from customers that they are receiving their 2020 Annual Catalogs in the mail – AND they are loving it! ♥ If you are my current customer and haven't yet received your copy, please reach out to me so I can make sure you are on my list. What fun to hear from folks who are receiving them!
---
I've really enjoyed organizing the Fungeon over the past month as I get ready for Stampin' Up!'s upcoming 2020 Annual Catalog. The introduction of the new 2020-2022 In Colors has encouraged me to reconsider who I sort and store my papers, inks and markers. For now – I keep my unopened cardstock and Stampin' Blends in rainbow order (as they are presented in the catalog), but my ink pads, opened cardstock and Stampin' Write Markers are stored in alphabetical order by color family. What fun!
---
Color Charts
Two years ago I created Color Charts I printed color charts on Whisper White cardstock and distributed them to my club members at our monthly meeting. The charts had all of the colors down the left side of the page and three columns – paper, Stampin' Pad and Stampin' Write Marker. We punched, stamped and scribbled samples of each of the new In Colors, and club members were able to take the charts home to take inventory of the colors they had on hand.
Why make the charts?
The charts offer a quick reference for all of the colors and the color groupings.
The charts can help you to inventory your supplies. Ever wonder if you've purchased a specific ink pad? Just refer to your handy chart.
They are fun to put together – we all love being organized, right?
Here are some photos of my group putting together their charts back in 2018:
---
Updated Color Charts (2020 Edition)

I've updated the colors charts to include all of the colors in Stampin' Up!'s 2020 Annual Catalog. I've also added a column for Stampin' Blends, so you can print these out (there are five pages) and inventory your cardstock, stamp pads, Stampin' Write Markers and Stampin' Blends. I've even filled in the spaces where items aren't offered in a select color (for example, the box for Coastal Cabana Stampin' Blends is grayed out because we don't offer Stampin' Blends in that color). Here are the downloadable charts:
I hope you have fun filling out these new charts and, ultimately, working with the new colors!
---
Getting Organized (Like Selina)
One of my local club members, Selina, keeps a killer notebook with all of her products – she's the envy of the entire group. Here's Selina, flipping through her notebook at one of our club meetings (if you look closely, you can see her color charts in the notebook:
If you love to keep things organized (don't all papercrafters have an innate love of office supplies?), you'll be happy to know I dedicated an entire post to Selina's notebook last year. How fun! If you'd like to read more, CLICK HERE.
---
What are In Colors?
Stampin' Up! combines colors into color families (Brights, Subtles, Regals and Neutrals). I love all of Stampin' Up!'s colors and how we can have paper, ink, ribbon, markers and embellishments in these exact shades. Try buying "red" paper and ink and ribbon at the craft store to see how different they are across products. Anyhow, aside from an occasional overhaul of the color families, Stampin' Up! keeps the color families relatively stable and complements them with In Colors, trendy collections that are available for two years, giving us a fresh collection of coordinating products. We get 5 new In Colors each year that stay for a "two-year term." Here's a look at the 2020-2022 In Colors that are new in Stampin' Up!'s 2020 Annual Catalog:
To learn more about these new colors (along with color comparisons and suggested color combinations), please click here. I have also shared three color combinations with each of these colors – you can see that post here.
---
What are you doing to get your craft space organized? Whatever you are doing, I hope you are having fun with it.
Thanks for stopping by today!
Brian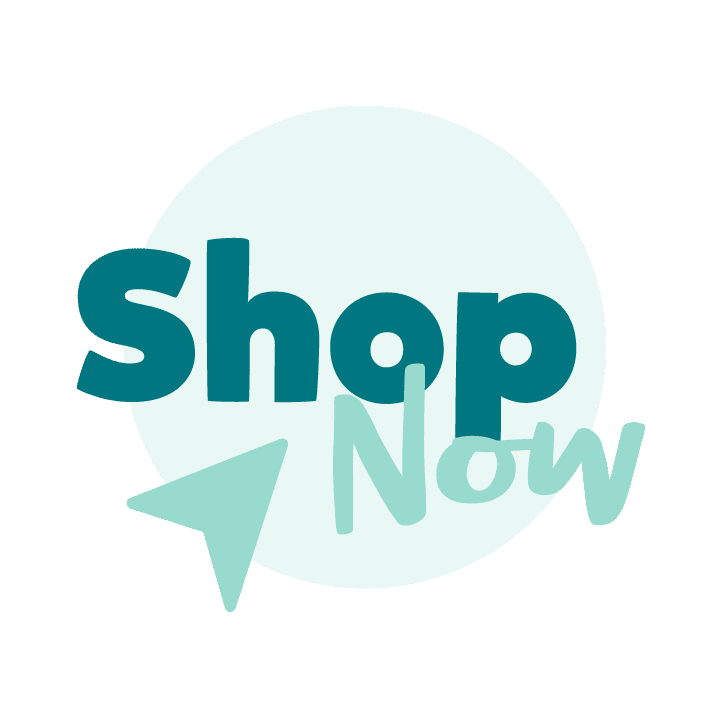 ---
Shop My Retired Products. I've been organizing the Fungeon to get ready for all the new products I'll be ordering from Stampin' Up!'s 2020 Annual Catalog. As such, I listed hundreds of retired products in my online store this week – and more than half of the items were sold in one day. There are still lots of great products remaining – at discounts to help re-home them to you. ♥ CLICK HERE to read more about my Retired Shop. CLICK HERE to shop now.
---
Product Shares. If you'd like to be a part of my product shares (or if you'd like to learn more about them), you can see the offerings here:
Here's a look at the swatch books I'm excited to make for you with the gorgeous, new papers from the 2020 Annual Catalog: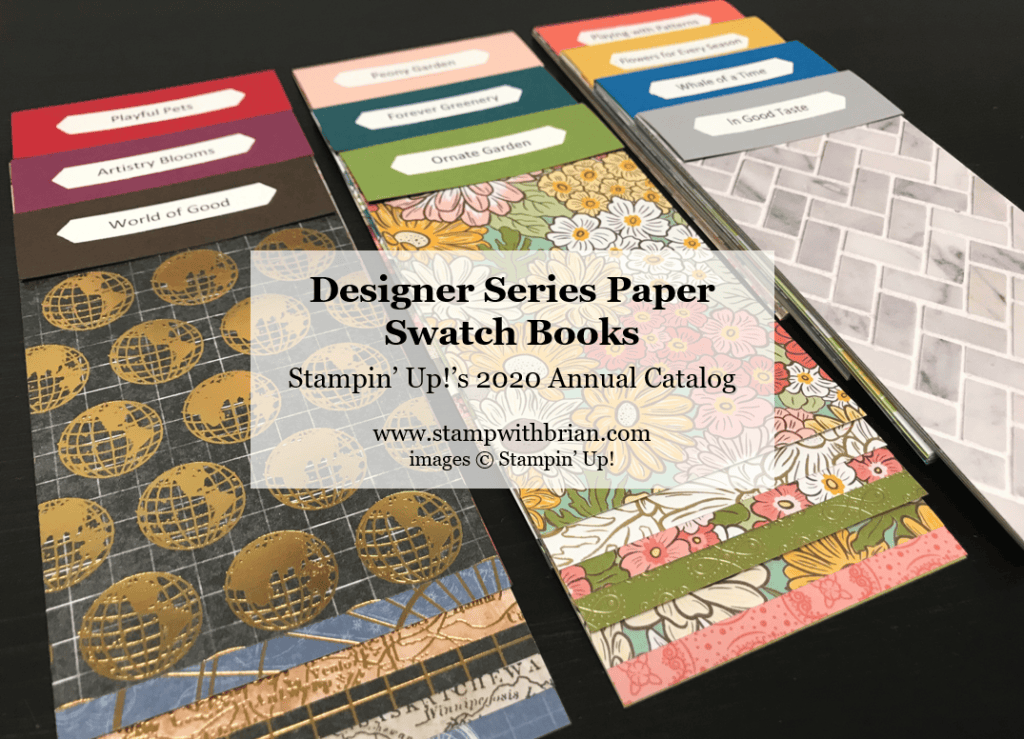 To read more about my shares or to sign up, CLICK HERE.
---

Placing an order today? Of course you are! If you are placing an order for $150 or more, I want you to enjoy all of the Host Rewards you have earned. If your order is less than $150, I'd love for you please add this Host Code – XVS47YDB – when prompted. Thank you!