The launch of a new catalog is always exciting.  Not only do I have the opportunity to order new products, but I get to experience the joy of sharing these new items with you.  June 2 was a big day – many of you logged in and placed orders (you rock!), but I know there are still a lot of you holding out to finalize your order.  I hope this list of my favorite things helps you to make that decision.
I planned to offer my Top 5 Things from the Annual Catalog.  Ha!  As I grabbed products to include on the list, I ended up with 10 – even then, I was only able to narrow it down to 10 by grouping some products together.  Thus, here are my Top 10 Favorite Things from the Annual Catalog (links to all of these products are provided at the bottom of the post):
2015-2017 In Color Cardstock and Classic Stampin' Pads Kit (#138358).  I know, I know.  I've been talking about this forever, but I believe this is the best bundle in the book.  You are going to love these new colors – and if you are hesitant about some, they will grow on you.  One day you are going to wish you had them all, so why not get them now?  🙂  While you are at it, pick up the coordinating Stampin' Write Markers, 1″ Dotted Lace Trim and In Color Blossom Accents.
You've Got This stamp set (#139572 wood mount, #139575 clear mount).  You've seen it all over the internet (demonstrators were able to order this early, so we've been sharing projects with this set for a month), but I truly believe it's one of the best stamps sets in the book – classy, beautiful and versatile.  And the uplifting sentiments in a stylish font help pull this one to the top of the list.
I Think You're Great Stamp Set (#138712 wood, #139868 clear).  This is another stamp set that was available to demonstrators during our pre-order.  So many great uses for these images.  The set is billed as a great one for the kissing technique – while I agree, the images are wonderful on their own, too.  We really need to send more "you're great" cards.
Cottage Greetings Card Kit (#138377) & Cottage Greetings Stamp Set (#138940 wood mount, 139962 clear mount). Everyone is abuzz about the Tin of Cards Project Kit (and I get it because I'm thrilled that it's on my way to me, too!), but I absolutely adore the samples for this Cottage Greetings Card Kit.  I love the colors and the sweet simplicity of the finished projects.  This coordinating stamp set will definitely be a go-to for me this coming year.  Are you seeing a theme with happy, uplifting sentiments?
Happy Happenings stamp set (#138734 wood mount, #139381 clear mount).  I do love a good sentiment set – you can build some gorgeous cards around paper and a sentiment.  These sentiments are super-sweet and beautifully scripted at the same time.  There are so many opportunities to layer these great sayings inside so many punches and Framelit cutouts.
Thick Whisper White Card Stock (#140272).  For years I've wanted a thick white cardstock for my card bases.  Stampin' Up! listened and is offering a 100# cardstock – woo hoo!, and I can't wait to try this one out.
Happy Notes & Lots of Labels Framelits Bundle (#140228 wood mount, #140229 clear mount).  There are so many great bundles in the new Annual Catalog.  What a great way to save on the things you already want!  I'm in love with these new Framelits – so many sentiments will fit inside this clean shape, and this stamp set is perfect to coordinate.  Did you see the fishbowl on top of the packages on top of the station wagon?  How could you pass that up?  It's adorable, and it wants to come live with you in your house!
Garden in Bloom Stamp Set (#139433) and English Garden Designer Series Paper (#138440).  These two products aren't sold together, but Garden in Bloom and English Garden go hand-in-hand.  If you want an elegant project with gorgeous, layered flowers, you might need to give these another look.  I'm super-excited about the patterns and colors in this paper.   Love it!
Designer Series Paper Stacks – All Collections (various item #'s listed below).  I've said this before, but it's worth repeating…when the Backgrounds Stacks were discontinued last year, I vowed to myself I would not order the new ones.  Simple decision – but one that was filled with a lack of information.  When Stampin' Up! revealed the new patterns, I caved.  These patterns are amazing – you can see the front one in my card yesterday and in a card from last week.  As of the launch of the new catalog, the Neutrals and Regals paper stacks are not available.  I'll be sure to let you know when they are.
All About Sugar Stamp Set and Fry Box Bigz L Die Bundle (#140221).  I've been a huge fan of the Fry Box Die since it debuted in the Annual Catalog last year.  Every time I create a little box, I flip out at how stinkin' cute it is.  It's SOOO cute!  All About Sugar is a new photopolymer stamp set that raises the bar on just how cute this fry box can be.  The fact that it's offered in a bundle make this pairing even more sweet.

What do you think?  You've had a chance to peruse the pages of the Annual Catalog – what did I leave off?  Surely you don't disagree with the greatness of the items I carefully (or rather haphazardly) selected to share with you.  What items stand out to you most?  What are you most excited to order when you place your big order?
Thanks for stopping by today!
Brian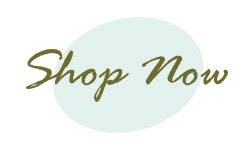 Here's the entire list of these items, linked directly to my online store.  I hope you have enjoyed this rundown: