This is my second post today – if you missed my "no stamps, no ink" project for this week's Pals Paper Arts Color Challenge, you can see it here.
I'm coming back to share THREE things this afternoon:
I'm sharing the winner of this past week's Blog Candy Giveaway
I'm announcing Round 2 of my 2015-2015 Annual Catalog Product Shares
I'm giving you a peek at this week's Weekly Deals.
BLOG CANDY WINNER
On Tuesday, I shared a simple invitation that showcased All About Sugar (you can see that post here).  Along with that simple card, I offered a Blog Candy Giveaway.  I asked you to share your favorite new In Color.  Watermelon Wonder received the most votes in the early morning on Tuesday – while I didn't officially tally the votes (there were over 215 votes!), I'd have to say Tip Top Taupe was the overall favorite.  If you voted for either of those, you are (unfortunately) wrong because Mint Macaron is clearly the best of the new In Colors.  🙂
By random selection, the winner of the Blog Candy Giveaway is…
And here's what Maggie wins:
Maggie:  please send me your mailing address (you can email me at stampwithbrian@gmail.com), so I can get your goodies in the mail today!
Others:  Please help me congratulate Maggie on her awesome winnings!
ROUND 2 OF PRODUCT SHARES
I just spent the better part of the past week cutting paper and ribbon and assembling packets of amazing product shares.  It was a thrill to play with all these new products.  Several participant in Round 1 of the Shares emailed me to let me know how much they loved the packages they received – "it feels like Christmas" was a phrase I heard over and over.  I really enjoyed the process and felt like Santa Claus when I shipped off all those packages.  I'm refreshed and ready to start Round 2 of the Product Shares.
If you didn't sign up the first time, here's you chance.  You don't want to miss out!  I'm ready to gather up more shares orders so that you can get a taste of all the wonderful and new products in this new catalog.  Yippee!  Here are the options:
To learn more about Product Shares or to sign up, please click here.
WEEKLY DEALS
Lots of great items in this week's Weekly Deals – discounts on products through next Monday.  Here are this week's deals:
Thanks for stopping by today!
Brian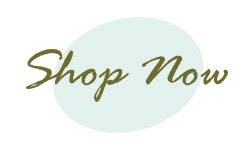 During the month of June, Stampin' Up!'s new Join promotion gives you LOTS more reasons to smile – one of those reasons is that you get TWO FREE STAMP SETS OF YOUR CHOICE with the purchase of your $99 Starter Kit.  $99 gets you $125 of product (your choice), 2 free stamp sets, free shipping and 30% off your first $150+ order in your first 45 days as a demonstrator.  YIPPEE!  You also earn a 20% discount on your purchases (with potential for increased discounts).  Joining MY team gives you access to an amazing online community, daily inspiration, monthly online gatherings and…well…me.  🙂
$125 of amazing product of your choice + free shipping for $99.
2 free stamp sets of your choice.
30% off the first $150+ order in your first 45 day.
an ongoing 20% discount on your purchases.
access to amazing community and daily inspiration.
monthly online gatherings.
no risk to ever host a workshop and no penalty to drop.
If you want more information about membership in my Stampin' Up! group, please email me at stampwithbrian@gmail.com.  If you are ready to join, click here.