As you may know, Stampin' Up!'s fiscal year ended June 30 – Tuesday was the last day to earn sales that count toward this year's goals.  As Mom shared with you in the video she made for you in mid-June (see it here), I set really big goals for myself this past year.  My goals were ever-changing, though – each time I met a goal, I simply readjusted and made a bigger one.  Well, I'm happy to say that I met every one of my end-of-the-year goals, and I couldn't be happier.
I would have never gotten there without such amazing support from my family, friends, customers, team members, mentors and blog readers.  So, thank you.  Even if you never bought a thing from me, thank you for listening to my jibber-jabbering day after day and for sharing a little bit of you with me.  To show my thanks, I've prepared an interactive blog post for you today.  I hope you like it.
My Thank You Gift to You
I have a little gift for you – it's the cutest bag on Earth made with the Mini Treat Bag Thinlits Dies.  Why does anyone need these Thinlits?  I mean, how many little bags can one person make?  I have the answer for you – you can make thousands!  They are both easy and fun to make – and I can't wait to share what I have for you inside.
I cropped the bag from the 2015-2017 In Color Envelope Paper.  This piece of Watermelon Wonder striped paper is thin enough to fold into a bag without oddly thick creases – and the paper is SO CUTE!  I cropped out the heart with the Thinlits (there are other shapes, too) and glued in a piece of 2015-2017 In Color Collection Designer Series Paper Stack before completing the bag.
HINT:  The new Tear & Tape is a perfect accessory for the bag and other 3-D projects – it holds as strong as Sticky Strip, but it's tearable (no scissors needed), and the backing won't cling to your hand after you've pealed it away.  Anyway, here's my gift to you:
Wait a minute!  Is there something special tucked inside this Mini Treat Bag?  You'll want to see for yourself, so go ahead – pull it out.  What?  You want me to open it for you?  I certainly don't mind.  It looks like there's a half-circle tab pull on top of the "thing" that's inside the envelope.  I guess I can just pull on that to see what's inside.  Oh, this is so exciting!
It looks like there's a little card inside – how fun!  This card is backed with the same paper used to fill-in the heart on the front of the bag – don't you love the coordination?  A lot of thought went into this projects – that makes it especially for you.  I love the idea of the pull tab – stapled to the end of the card.
HINT:  The pull tab was easy to make – to create several of these, I cut a strip of 2″ wide Watermelon Wonder cardstock.  I scored the strip right down the middle and then punched circles with my 1-1/2″ Circle punch.  I simply lined up the circle
OK, so I'm going to just pull out the card that's tucked inside this treat bag and read it to you.  It says, "REMEMBER you're all kinds of awesome."  What a great sentiment!
I stamped these words from Words of Truth on strips of Whisper White cardstock and stapled them to the front of this card.  The card base is a piece of Thick Whisper White cardstock covered with a piece of 2015-2017 In Color Collection Designer Series Paper Stack (both have rounded corners with the Project Life Corner Rounder.  The front of the card is the beautiful sentiment with lots of room for me to write a personal note on the back of the white base.
I hope you liked this project – what a wonderful way to leave a small gift for someone or to add a small note to a gift!  I'm so glad I could share it with you as a big "THANK YOU" for all your wonderful support of me this year.
Here's a closeup view of the dies in the Mini Treat Bag Thinlits Dies (click on the picture to see this item in my online store):
And here a better look at the awesome sayings in the Words of Truth stamp set:
Stamp Sets:  Words of Truth  Papers:  2015-2017 In Color Envelope Paper (Watermelon Wonder), 2015-2017 In Color Designer Series Paper Stack, Thick Whisper White, Whisper White, Watermelon Wonder  Inks:  Watermelon Wonder  Accessories:  Mini Treat Bag Thinlits Dies, 1-1/2″ Circle punch, Project Life Corner Rounder, Handheld Stapler, Stampin' Dimensionals
Thanks for stopping by today!
Brian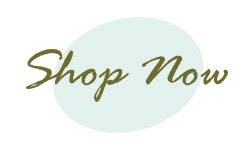 Good News!  The Watercolor Wishes Card Kit is now available.  When the Annual Catalog was released, this product was noted as "available in July."  July is here, so ORDER AWAY!  The stamp set that comes with this kit is AMAZING!  Click on the picture below to see the item in my online store and to watch Stampin' Up!'s featured video about this awesome kit.  Here's a look at all you get: