I've not been able to play along with the last few challenges from The Paper Players – sometimes there aren't enough days in the week.  When I saw this week's sketch from Nance Leedy, I knew I needed to make time to play.  Not only did Nancy's sketch create a home for a card I've had in mind, but who can say "no" to Nance Leedy?  Here's my card for Nance's sketch this week at The Paper Players:
And here's Nance's fun sketch that inspired my card:
Tips, Tricks and Reminders
Three Stamp Sets.  I used three stamp sets in this project – one is from the Occasions Catalog, one is from the Annual Catalog and the third is from the Holiday Catalog (and carried over to the Occasions Catalog).  They all work perfectly together to create a cute card.  Can you name all three?  If so, you are a superstar – and I will grant you that vital designation.  In case you don't want to guess (you can be so lazy sometimes), here there are:
Cutting Off His Feet.  How cute is this bear?  I wasn't 100% sold on him at the beginning, and there's still something that bugs me a bit.  I've found my way around that, though.  Here's the reason – I don't like feet.  There, I said it.  If you are that person who posts their feet all over Facebook (in a spa chair, on a poolside lounge, in the beach sand), then please know I cringe and quickly pass over your Facebook posts.  Sorry.  Anyway, I cropped his feet off (did the same in this card I shared a couple of weeks ago).   After I snipped the bear with the Bear Hugs Framelits Dies, I positioned him inside the Circles Collection Framelit to crop off his feet (tucking him inside the circle).  TIP:  Don't run the image all the way through the Big Shot – just run the part you want to crop and then reverse it out.  🙂
Sweet Colors.  I typically shake my finger at the need to restrain your color choices to blue and brown on masculine cards.  In this case, I broke my own rule – please forgive me.  I just think these colors look amazing together – whether you are creating a masculine card or not.  If you like these colors, too, feel free to save this:
Stamp Sets:  Bear Hugs, Snow Place, Guy Greetings  Papers:  Going Places Designer Series Paper Stack, Lost Lagoon, Early Espresso, Very Vanilla, Sahara Sand  Inks:  Early Espresso, Lost Lagoon  Accessories:  Hexagon punch (banner tip), Washi Label punch (banner tip), Bear Hugs, Framelits Dies, Snow Friends Framelits Dies, 2-1/2″ Circle punch, Circles Collection Framelits, Stampin' Dimensionals
Because this project includes so many great items, I have created a graphic to show you the items included.  Please feel free to save this or upload it yo Pinterest for future reference:
I hope you'll pop over to The Paper Players site to see the cards by the design team members, the other participants and to play along with this week's challenge.
Good news!  The Bear Hugs Framelits Dies are on the Weekly Deals list this week – who doesn't love that?!  Click this image to see this week's deals in my online store:
Thanks for stopping by today!
Brian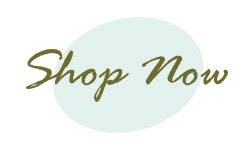 What is Sale-a-Bration?  Do you want to learn more about the huge benefits of Stampin' Up!'s Annual Sales Event?  I've created a blog page to explain it all – click here to learn more.
Weekly Deals.  Stampin' Up! releases new Weekly Deals every Tuesday – some of your favorite products at a discount for one week only (or while supplies last).  To check out this week's deals, click here.