I'm excited to share this card that I made with one of my local stamp groups this week.  While I was designing it, I knew this card would become one of my all-time favorites.  In my [humble] opinion, this card showcases an handful of things I really love:
a sweet and simple card
a lovely color combination
a fun sentiment (one of my favorites)
a balance of frames and layers
I won't make you wait any longer.  Here's my card:
Tips, Tricks and Reminders
Balloon Builders.  As I mentioned above, I love this sentiment – it's from Suite Sayings, one of my most-used sets from the Stampin' Up!'s Occasions Catalog.  This sentiment pair perfectly with this single balloon from Balloon Builders.  I stamped the balloon texture with Bermuda Bay on Pool Party cardstock and punched it with the largest of the balloons in the Balloon Bouquet punch.  What a quick and easy way to create a fun image!  The photopolymer stamp set and punch are offered in a should-not-be-missed bundle in the Occasions Catalog:
Stampin' Write Marker.  While Balloon Celebration comes with a string for the balloon (brilliant!), I wanted my balloon string to conform to the sentiment.  Rather than try to bend that photopolymer image to my wishes, I decided to draw the string with my Smoky Slate Stampin' Write Marker.  Although I purchased the marker as a part of the Many Marvelous Markers (one of the best investments in the catalog – click here to see it in my online store), the Smoky Slate Stampin' Write Marker is one of a few available individually.  Woo hoo!  Since Smoky Slate is perfect for a balloon string, I wasn't afraid my club would use up my ink – because I can buy it whenever I want it (smart planning on my part, huh?).  Alternative lesson: you don't have to buy the bulk of markers to get the one that's perfect for balloon strings.  🙂
Layers.  This balance of layers really worked for me – especially with these colors.  The layering allowed the top layer of the card small enough to avoid too much white space and gave just enough appeal to the backdrop.  Because I know you like when I share the dimensions of the layers, I'm happy to share these (from the card base up):

Thick Whisper White:  4-1/4″ x 5-1/2″
Pool Party:  3-3/4″ x 5″
Real Red:  3-1/8″ x 4-3/8″
Whisper White:  3″ x 4-1/4″
Stamp Sets:  Balloon Celebration, Suite Sayings  Papers:  Thick Whisper White, Pool Party, Real Red, Whisper White  Inks:  Real Red, Bermuda Bay, Stampin' Write Marker (Smoky Slate)  Accessories:  Balloon Bouquet punch, Stampin' Dimensionals
Thanks for stopping by today!
Brian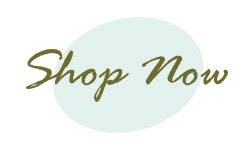 What is Sale-a-Bration?  Do you want to learn more about the huge benefits of Stampin' Up!'s Annual Sales Event?  I've created a blog page to explain it all – click here to learn more.
Weekly Deals.  Stampin' Up! releases new Weekly Deals every Tuesday – some of your favorite products at a discount for one week only (or while supplies last).  To check out this week's deals, click here.