After a post-holidays break, FabFriday is back with a super-fun color challenge!  Our last challenge featured three colors that were perfect for Christmastime, and this color challenge features three colors that are perfect for Valentine's Day.  How's that for bridging the holidays?  🙂  Real Red, Watermelon Wonder, Blushing Bride.  What fun!  Here's my card:
And here's the banner for the Fab Friday challenge that inspired my card:
Tips, Tricks and Reminders
Playful Paper.  I thought these colors would be tough to combine, but the came together with ease using my Stampin' Write Markers and Everyday Chic Designer Series paper.  You already know how much I love to customize my Designer Series Papers, right?  With all the amazing patterns in Everyday Chic and all the colors in the Stampin' Up! family of colors, I could create unique backgrounds every day of the year.  I created an ombre effect by coloring the hearts in waves – from darkest at the bottom to the lightest at the top.
Perfect Penguin.  I cannot confirm the truth of this (because I'm not a scientist), but I've always heard that penguins mate for life.  How sweet is that?  OK, so I'm guessing they aren't monogamous for romantic reasons, but still…That's why this adorable penguin from the Snow Place stamp set is perfect for this flirty and fun Valentine's Day card.  I used a Blender Pen and Watermelon Wonder ink to color his beak and feet – it's not orange, but it coordinates.  Nothing wrong with a little creative license.  🙂  How fun!
Practical Punches.  I cropped the "BE MINE" from Bloomin' Love with my Washi Label punch.  I stamped close to the edge of the paper and then lined up the punch to crop the sentiment between the edge of the paper and the top of the punch.  So easy!  I used the heart from Itty Bitty Accents Punch Pack to crop the Blushing Bride heart in the penguin's hand…err…wing.  First, though, I stuck an Itty Bitty Accents Epoxy Sticker heart on a piece of Blushing Bride cardstock.  The heart slid right into my punch, and I punched around the sticker.  That's MUCH easier than trying to attach the sticker to a cropped heart.  I may have just saved you a bunch of time.  You're welcome!
Stamp Sets:  Bloomin' Love, Snow Place  Papers:  Real Red, Basic Black, Everyday Chic Designer Series Paper, Whisper White  Inks:  Real Red, Archival Basic Black, Stampin' Write Markers (Real Red, Watermelon Wonder, Blushing Bride)  Accessories:  Snow Friends Framelits, Itty Bitty Accents Punch Pack, Itty Bitty Accents Epoxy Stickers, Washi Label punch, Stampin' Dimensionals
I hope you'll pop over to the Fab Friday site to see the cards by the design team members and to play along with this week's challenge.
Thanks for stopping by today!
Brian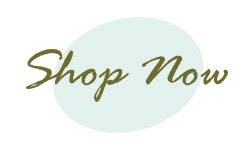 What is Sale-a-Bration?  Do you want to learn more about the huge benefits of Stampin' Up!'s Annual Sales Event?  I've created a blog page to explain it all – click here to learn more.
Weekly Deals.  Stampin' Up! releases new Weekly Deals every Tuesday – some of your favorite products at a discount for one week only (or while supplies last).  To check out this week's deals, click here.