Before I share my card for this week's Paper Players challenge, I want to thank Joanne James for selecting my masculine, striped thank you card as her pick in last week's Paper Players challenge.  What fun!  I enjoyed making that card and loved LeAnne's sketch, so a selection was icing on the [already delicious] cake.  Thanks, Joanne!  If you missed that card, you can see it here.
The Paper Players have a fun theme challenge from Laurie Schmidt this week – Western.  I searched the Fungeon high and low for anything that would work on a Western card.  The horse from Barnyard Babies was a maybe (that would make it a Barnyard-Babies-Maybe), but that wasn't enough.  I wanted something bigger than that.  I reached for some stamps that aren't part of a Western theme to make a card that has a Western appeal.  Here's what I came up with:
And here's the banner for the challenge that inspired my card:
Tips, Tricks and Reminders
Create a Pattern.  Do you know which stamp set I used to create this red and blue background on this congratulations card?  I'll give you a hint – it's Watercolor Wings.  Oh, dang!  I just right-out told you!  As I was flipping through the catalogs, looking for images to create a handkerchief backdrop, I started to feel lost.  That's when I thumbed to Watercolor Wings and searched the set to find this image that could be converted to a pattern – the small "inside" of the butterflies wings.  I created a fun pattern that really translates to "Western" – don't you think?  The image I used is the one to the right of "Just for you."
Careful Dots.  After I had created a huge backdrop for my card, I added the three dots that are found above this image in the stamp set picture above.  Fair warning about using these dots – the human mind wants to turn these dots into eyes and a mouth, so make sure you carefully position them on a card so that they don't translate that way.  Much better to have three dots on your card than a bunch of little faces with surprised expressions.  You'll thank me later.  🙂
Western Colors.  Although most handkerchiefs that I've ever seen are red and white, I used to have one that was red, white and navy blue.  As such, these colors were an easy pick for me – I went with Real Red and Night of Navy on a Whisper White base.  Not only are these colors patriotic and nautical, but they look great on a handkerchief.  If you like these colors, too, feel free to save this:
Stamp Sets:  Watercolor Wings, Bravo  Papers:  Real Red, Night of Navy, Whisper White  Inks:  Real Red, Night of Navy  Accessories:  Itty Bitty Accents Punch Pack (star), White Perfect Accents, Stampin' Dimensionals
THERE'S MORE.  I was so happy with the way this pattern turned out that I filmed a video to showcase it.  I'll share that video with you on Friday, along with a couple more tips and tricks for creating this card.  YIPPEE!
I hope you'll pop over to the Paper Players to see the cards by the design team members and to play along with this week's challenge.
Thanks for stopping by today!
Brian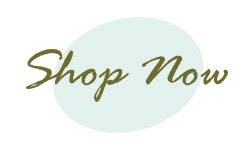 ---
Wowza!  There's a whole bunch of items in this week's Weekly Deals – you should definitely check them out.  Weekly Deals will soon be going away.  Get them while you can.  🙂
I announced my Spring One-for-Once Card Swap yesterday.  I'd love for you to join in.  Please check out my post for more information: