I'm thrilled to be the guest stamper for today's Crazy Crafters Blog Hop.  What an honor!  Not only am I hopping with my friends from "down under" (Kylie Bertucci and her amazing and talented team from Australia), but the entire group is CASEing cards that I've made.  How cool is that?!  I'm excited to see which cards they've chosen to CASE – but I'm just as excited to see the projects with their twist.
After you have absorbed all the wonderment of my post, I hope you'll hop to the next person on the blog hop list – a full list of the participants is included at the bottom of this post.  You don't want to miss it.
When you CASE (Copy and Share Everything OR Copy and Selectively Edit) a card, you aren't recreating a card in its entirety – you are taking one or more elements (colors, layout, stamp set, embellishments, technique) and creating your own card with that inspiration.
Here's the card I chose to CASE – a modern twist on Vintage Leaves that I shared in November of last year.  I was really happy with the technique and balance of colors in this card:
And here's my CASE of that card:
Tips, Tricks and Reminders
CASEing the Technique.  You might think I snipped the entire flower and glued it to the white panel – nope.  My way was so much more fun.  I stamped the flower on a piece of Thick Whisper White and lined up the stamped image in the plastic cutting arm of my Stampin' Trimmer.  I cut a straight line to the top, picked up the cutting blade and the cut straight down from the bottom of the flower.  Last, I fussy cut the petals to the right of the cut line. What a fun way to create a unique look!
Blended Bloom.  While this beautiful bloom is designed for watercoloring or painting, I decided she looks just fine as a modern, stamped image.  The off-center placement of the flower against this 3-1/2″ x 2-1/2″ square panel helps to boost the modern feel of this card.
Color Combination.  My Vintage Leaves card pairs Cherry Cobbler and Tangelo Twist – an intriguing color combination that works because it almost doesn't work.  The colors clash a bit but them meld at the last minute.  The same is true reds and aquas are combined – and if you follow me, then you already know how much I adore that combination.  If you like this color combination, too, feel free to save this: 
Stamp Sets:  Blended Bloom, Timeless Love  Papers:  Real Red, Basic Black, Pool Party, Thick Whisper White  Inks:  Real Red, Archival Basic Black  Accessories:  Paper Snips, Stampin' Dimensionals
Thanks for stopping by today!  I hope you'll hop along to see the other projects on this super-fun hop.
Brian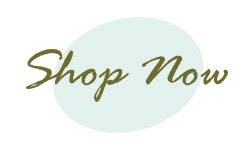 ---