I'm a clean and simple guy.  While I am always wowed by the amazing 3-D projects and pop-up cards people make, I'm never really that interested in making them for myself.  I get inspired every once in a while, though.  By sharing their creations lately, my team has inspired me to dip my toe in the 3-D pool again. I shared Andrea Merlin's fun one-for-one swap card with you a couple of weeks ago (you can see that amazing card here).  That card inspired me to entertain the idea of playing around with a crazy, out-of-control fold.  When Candy Ford shared her tri-fold project from her May stamp club (see that seemingly difficult project here), I knew I'd have to give this a try.
When my local stamp club met last week, we focused on some of the great products that will be going away soon.  I played around with this fun fold and settled on this project:
That looks harmless, right?  It fits in a standard envelope, so it can't be THAT difficult, right?  Well, here's how this card looks when it's unfolded:
Instructions for this Amazing Fold.  This style of card has been floating around for a while – it wasn't until I read through the instructions Candy provided that I actually had faith that I could do it.  The pieces-parts you'll need to cover the panels are the most difficult part – the cut, itself, is straightforward.
SEE CANDY FORD'S .PDF OF THIS TRI-FOLD HERE
(and please be sure to swing by her blog to let her know how much you love it).
Everyday Chic Designer Series Paper.  I'll be sad to see Everyday Chic Designer Series Paper go away.  I've really loved creating my own designs with pens and ink on top of this black-and-white paper.  We used three Stampin' Write Markers (Melon Mambo, Pumpkin Pie and Daffodil Delight to add a touch of color to random hearts on each of these panels.  These inks bring a lovely pop of color to this dark, heart-filled paper.
Grateful Bunch & Blossom Bunch Punch Bundle
While the Grateful Bunch stamp set and coordinating Blossom Bunch Punch will be carrying over into Stampin' Up!'s 2016 Annual Catalog, the bundle of the two will be going away.  The sentiments in this set are AMAZING, and the flowers are perfect accents – if you don't have it already, consider picking up the bundle before the bundled pricing goes away.
I stamped the flowers (the stamp has three flowers in one image that fits right into the punch so that all three can all be punched at once) twice on Melon Mambo, twice on Pumpkin Pie and twice on Daffodil Delight.  I used 8 flowers on my card and added one to the envelope – not a flower wasted!
Stamp Sets:  Grateful Bunch  Papers:  Everyday Chic Designer Series Paper, Real Red 12″ x 12″, Melon Mambo, Pumpkin Pie, Daffodil Delight, Whisper White  Inks:  Archival Basic Black  Accessories:  Blossom Bunch Punch, Stampin' Trimmer, Stampin' Dimensionals
What do you think?  Is this a card you'd try out?  It sure has a huge WOW factor, and my club really enjoyed putting these together.
Thanks for stopping by today!
Brian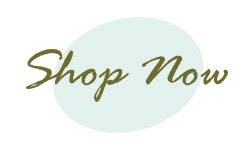 ---
Don't Miss Out.  The retiring items from the 2015-2016 Annual Catalog and 2016 Occasions Catalog will soon be gone.  Nobody likes to be late for the party.  Check them out NOW if you don't like to miss out (click on the banner below).
Woo hoo!  I've rolled out my 2016 Annual Catalog Product Shares and Designer Series Paper Swatch Books.  Yippee! You can read more about them here.