I love sharing new products with you.  While you are typically so receptive to listening to me talk bout the things I love, you always LOVE to hear from my Mom.  She was here for a brief visit last week, so I couldn't pass up the opportunity to capture her on video.  That way, I can share her with you while she shares a bit about the amazing, new Layering Framelits.  Enjoy!
In her amazing video, Mom shares some fun information about the Layering Squares Framelits and the Sweet & Sassy Hearts Framelits.  Here are the products she discussed:
These might not seem like a lot of images at one glance, but here are the two visuals that show just how many images you get with the Layering Squares Framelits:
Will these be at the top of your list?  Here's a rundown of the four Layering Framelits that will be offered in the new catalog starting June 1:
Layering Squares – #141708
Layering Circles – #141705
Layering Ovals – #141706
Sweet & Sassy Hearts – #141707
Stampin' Up!'s 2016 Annual Catalog launches on Wednesday – are you ready with your wish list?  It's going to be a super-fun day, and I can't wait to place my order.  If you have questions or need help with anything, please email me at stampwithbrian@gmail.com.
Thanks for stopping by today!
Brian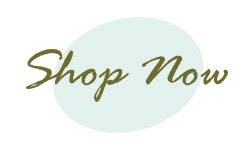 ---
Do you like free stamps?  You'll earn two from stamp sets when you buy Stampin' Up!'s Starter Kit in June.  What a great way to check off your wish list of the items you already want!  Click on the picture below to read more about this awesome promotion.   
Earn $35 Additional Stampin' Rewards in June.  Yippee!  With qualifying orders of $35o or more, you can earn an additional $35 of Stampin' Rewards to spend on whatever you want.  Click on the picture below to read more about this great promotion.
Don't Miss Out.  The retiring items from the 2015-2016 Annual Catalog and 2016 Occasions Catalog will soon be gone.  Nobody likes to be late for the party.  Check them out NOW if you don't like to miss out (click on the banner below).
Woo hoo!  I've rolled out my 2016 Annual Catalog Product Shares and Designer Series Paper Swatch Books.  Yippee! You can read more about them here.