Stampin' Up!'s 2016 Annual Catalog is absolutely AMAZING!  Stampin' Up!' Demonstrators have enjoyed the opportunity to play with some of these new items for the past month, but this week is our first chance to order many of the new items.
Yesterday I shared some of my favorite items from the new catalog – if you missed that post, you can always check it out here.
Today, I'm sharing a few more favorites and offering some tips for making sure you find all the little nuggets inside this catalog.  While you are likely in love with some of the most showcased items, there are lots of hidden treasures that I don't want you to miss.
---
TIP:  Don't Miss All The Bundles.  This catalog is filled to the brim with amazing bundles – stamp sets paired with Framelits or Thinlits or punches.  You don't want to miss any of them!  Because the coordinating Framelits are not all featured on the pages where the bundles are listed, though, you might not see the full value of the bundles until you flip to the back to see the coordinating products.

Here's an easy way to assess each of the bundles quickly and painlessly – when you click onto my Online Store, you'll see a legend that will sort the products for you – click on "Bundles" to see all the bundles and look at close-up photos of the items in each bundle.
You can also peruse all the bundles by CLICKING HERE.
---
Single Stamps You Don't Want to Miss.  Stampin' Up!'s 2016 Annual Catalog is filled with amazing Bundles – that's for sure!  There are still some really great stamps that aren't bundled that you'll want to check out.  Here are a few of my favorites:
I love a wonderful "thank you" sentiment.  This stamp set is jam-packed with them:
When I first saw Fresh Fruit, I wasn't sure what I could use it for, but there are so many possibilities with this fun set – think of all the great projects you can fill with color when you stamp with these fruit shapes:
Can you believe that a single stamp made it's way to my must-have list?  Stylized Birthday is beautifully scripted and a perfect showpiece for any birthday project:
---
Layering Basics.  Layering Love is designed to coordinate with the new Layering Framelits – Layering Circles, Layering Squares, Layering Ovals and Sweet & Sassy.  While the stamps aren't dependent on the Framelits and the Framelits aren't dependent on the stamps, they should ALL be on your wish list – what great basics to have in your collection.
Mom shared the amazing Framelits in a video with you last week (if you missed her video, you can see it here).  With so many Framelits in each pack, these are all a great deal!  These are an investment for your craft space that you'll be glad you have.  You can check out each of these new Framelits collections here:
Sweet & Sassy Hearts (#141707)
---
Don't Miss These!  There are several items buried in the catalog that I don't want you to miss.  They aren't featured items, but they are spectacular!

We all mourned the retirement of Candy Dots – a perfect accent for our paper crafting project!  BUT I love the replacement enamel shapes.  These are offered in Brights, Regals, Subtles, 2016-2018 In Colors and Metallics – you've probably already spotted them at the bottom of page 177, but I don't want you to miss them.
The Copper Stampin' Emboss Powder is also pretty great and easy to miss if you aren't looking for it.
You've been asking for ink spots since they were discontinued years ago – here's your chance to created your very own with Stampin' Up! ink refills – what a deal!
---
Fan Favorites.  Based on the feedback I've received from my customers, my InKing Royalty team members and other demonstrators, there's huge buzz around two products that weren't initially on my radar.  On one level, I'm surprised by the popularity of these items – on another level, I get it.  While Jar of Love and Baby Bear didn't make it onto my "Favorite Things" List, they are CERTAIN to be popular, and you are certain to see lots of great projects that feature these items in the coming weeks and months.  If you like to peruse Pinterest or other blogs, then you might want to stock up on these two gems:
Not only can you put lots of things inside these three jars and crop them all out perfectly, but check out all the wonderful sentiments in this set:
Baby Bear is a three-step photopolymer stamp set.  You're going to be seeing a lot of projects with this oversized teddy, and they are all going to be adorable.  If you have young'ens or young'ens on the way, this set might be calling your name:
---
What are your favorites?  I hope my lists have helped to point out things that are super-important for your wish list.  🙂
Thanks for stopping by today!
Brian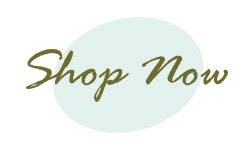 ---
Do you like free stamps?  You'll earn two from stamp sets when you buy Stampin' Up!'s Starter Kit in June.  What a great way to check off your wish list of the items you already want!  Click on the picture below to read more about this awesome promotion.   
Earn $35 Additional Stampin' Rewards in June.  Yippee!  With qualifying orders of $35o or more, you can earn an additional $35 of Stampin' Rewards to spend on whatever you want.  Click on the picture below to read more about this great promotion.