I participate in all sorts of challenges – the typical challenges are Color, Sketch, Theme and CASE the Designer.  Today, I'm really going outside of "the norm" to play along with Lydia Fielder's Mix-ability Challenge at Splitcoast Stampers.  The challenge?  You might want to sit down for this…the challenge is to combine images from multiple animals or people to create one, brand-new creature.  What fun!  With a little stamping and snipping with images from Made with Love, I welcome Bunditty (party bunny, part deer, part kitty) into the world.  Here's my card:
More about that card in just a minute.  First, I want to share Lydia's super-creative, super-crazy, super-wonderful card that combines the muscle man from Guy Greetings with the llama from Birthday Fiesta.  Lydia's project is what inspired me to create Bunditty (you can read more about Lydia's project here):
Tips, Tricks and Reminders
Made with Love and Happy Happenings.  As I mentioned above, Bunditty was created with three of the animals in Made with Love.  I've used the "insecure bunny" several times – I just think he's adorable.  This time, I added the body of the deer and the tail of the kitty to create a bizarrely adorable animal.  This project takes Made with Love right out of the "baby stamp set" category, don't you think?  I paired the images with a sentiment from Happy Happenings.  While the sentiment "Welcome to the world" is intended to for babies, too, it's a perfect way to welcome Bunditty into our universe.
Inspired Japanese Anime.  Once my Bunditty was assembled (that was step one), he had a very "Japanese Anime feel" to him.  This over-the-top creature needed a backdrop that was just as over-the-top as he was.  I immediately reached for the Sunburst Thinlits Dies and new that they would help to explode this little guy right off the page.  POW!  With Flirty Flamingo ink, I added tiny stars (also from Made with Love) all over the Flirty Flamingo rays to add a little energy to the burst.  In a brave act of stamping, I added the stars AFTER I had glued the burst to the white background – so many opportunities for me to mess that up, but alas, I succeeded.
Neutral Base.  This is the second time I've combined Flirty Flamingo with yellow – both for impact.  You can see my other project here.  As I was about to adhere this card (glued from the top down) to a base of Flirty Flamingo, I made a last-minute decision to add a neutral base.  It was just too much pink.  Sahara Sand gave me the perfect softness I needed to let the rest of my card pop.  If you like this combination, too, feel free to save this:
Stamp Sets:  Made with Love, Happy Happenings  Papers:  Sahara Sand, Flirty Flamingo, So Saffron, Whisper White  Inks:  Archival Basic Black, Flirty Flamingo  Accessories:  Sunburst Thinlits Die, 2″ Circle Punch, Layering Circle Framelits, Stampin' Dimensionals
If you want to see some crazy-fun projects, click over to the Mix-Ability Challenge to see what everyone has combined for their fun, new creatures.
Thanks for stopping by today!
Brian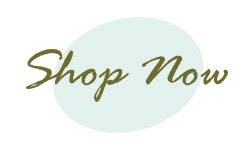 ---
Do you like free stamps?  You'll earn two from stamp sets when you buy Stampin' Up!'s Starter Kit in June.  What a great way to check off your wish list of the items you already want!  Click on the picture below to read more about this awesome promotion.   
Earn $35 Additional Stampin' Rewards in June.  Yippee!  With qualifying orders of $35o or more, you can earn an additional $35 of Stampin' Rewards to spend on whatever you want.  Click on the picture below to read more about this great promotion.