Today is one of those days – we all know where we were and what we were doing 15 years ago.  The devastation of 9/11 hits all of us in different ways and for different reasons, but it touches us all.  I don't like to talk about sad and solemn things here – this is a place of happiness – but sometimes we make cards to heal or to help others heal.  Today's card is a simple, inspired by a sketch from CAS(E) this Sketch.  Here's my card:
And here's the sketch for Leigh Penner's challenge that inspired my card:
Tips, Tricks and Reminders
Strength & Prayers.  There's something so beautiful about the dove in this Strength & Prayers stamp set.  The lacy wings add such a delicate feel to this bird.  The dove is a symbol of peace, and that's exactly how you want the recipient of a card like this to feel.  Whether these wings are stamped in bold, graphic colors or soft, wispy ones (like this one on Tip Top Taupe with White Stampin' Emboss Powder), the dove conveys beauty, peacefulness and a hope for strength.
Versatility of this Image.  Not only is this gorgeous dove beautiful, but it's also very versatile.  Aside from the card I shared above, I've used this stamp set two other times (you can click on either of these projects to see my original posts.  I used the dove once as a colorful sympathy card: and it works beautifully on a coppery Christmas card, too:
Beautiful Neutrals.  I love this combination of neutral colors for a solemn, peaceful card.  While Whisper White keeps things crisp, Tip Top Taupe grounds it all.  The black accent just deepens the mood.  I used this same combination of colors on my "Well, This Just Stinks" card – you can see that card here.  If you like this combination, too, please save this as a reminder:
Stamp Sets:  Strength & Prayers, Crazy About You  Papers:  Tip Top Taupe, Basic Black, 2015-2017 In Color Designer Series Paper Stack  Inks:  Whisper White Craft  Accessories:  White Stampin' Emboss Powder, Stampin' Dimensionals
I hope you have a wonderful day!  There are so many memories associated with today – it's a dark day for so many so don't forget to keep those people in you thoughts and prayers today.
I hope you'll pop over to the CAS(E) This Sketch site to see the cards by the design team members and to play along with Leigh's challenge.
Thanks for stopping by today!
Brian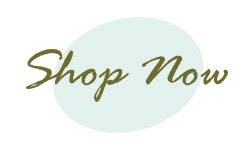 ---
Which products are included in this week's Special Offers (25% off on the products you already love)?  Click on the banner above to see this week's Special Offers in my Online Store.