Smack dab in the middle of all the fun, but sometimes ghoulish, Halloween products in Stampin' Up!'s 2016 Holiday Catalog is a gorgeous brick wall stamp.  It's a part of the Ghoulish Grunge stamp set, and it's a perfectly beautiful image for Halloween and not-Halloween.  I imagine the wall to be outside a little apartment in NYC.  While I principally used Cajun Craze, I incorporated all of this week's colors at The Paper Players – Cajun Craze, Crushed Curry and Pear Pizzazz to make this sweet card:
And here's the banner for LeAnne Pugliese's color challenge that inspired my card:
Tips, Tricks and Reminders
Ghoulish Grunge.  As a general rule, we love our grunge sets – the sets that allow us to add beautiful background textures to our cards.  Gorgeous Grunge, Timeless Texture, Touches of Texture – and now Ghoulish Grunge.  While the brick wall can be used year-round, this set has a handful of images that are perfect for the spookiest time of year.  There's a gauze-textured image, dripping blood (or ooze), a netting and a fun spider web.  These are perfect images to spice-up your Halloween treats:
K.I.S.B.  Every once in a while, I have to remind myself, "Keep It Simple, Brian."  My designer's instinct was to add a thin border around this Whisper White panel, but my practical side said, "It looks so good like this."  After about an hour and a half of fighting (the voices in my head can be so loud!), the practical side won, and I decided to go with the simple approach.  The bold panel of Cajun Craze frames my focal panel perfectly, and the small panel frames my wall, flower and sentiment perfectly.  There's such an intimate picture without all the layers of cardstock.  EDITOR'S NOTE: Even as I write this, I want to add another layer or two to the card, but something deep inside me tells me is O.K. as it is.  Another voice laughs, knowing it's far too late to recreate it.
Pairing the Envelope.  The envelope is generally the first thing people know about the card inside.  I added a scrap of Cajun Craze paper from my Regals Designer Series Paper Stack to the flap of my envelope.  The friendly words point to the sentiment on the inside of the card and pair perfectly with the feel of the card inside.  I love how easy it is to add that detail – glue it down, and snip around the edge of the envelope flap.  So easy!
Stamp Sets:  Ghoulish Grunge, Bear Hugs, Peaceful Pines, Places You'll Go  Papers:  Cajun Craze, Thick Whisper White  Inks:  Cajun Craze, Archival Basic Black, Crushed Curry, Pear Pizzazz  Accessories:  Bear Hugs Framelits, Perfect Pines Framelits, Stampin' Dimensionals
I hope you'll pop over to The Paper Players site to see the cards by the design team members and to play along with this week's challenge.
Thanks for stopping by today!
Brian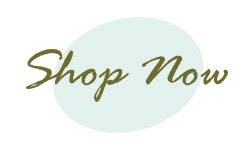 ---
Clearance Rack Restocked Today.  It's always an exciting day when Stampin' Up! drops new items into the Clearance Rack.  It's your opportunity to purchase incredible retired products at up to 60% off the original list price.  Who doesn't love that!?  Stampin' Up! has, once again, restocked the Clearance Rack with all sorts of goodies.  This is a perfect time to take a peek at the new items because they won't be there long – these items are only available until they sell out.  Woo hoo!  To check out the items on the Clearance Rack, CLICK HERE!
Which products are included in this week's Special Offers (25% off on the products you already love)?  Click on the banner above to see this week's Special Offers in my Online Store.