Today's FabFriday's color challenge pulls together an unlikely trio of colors – Delightful Dijon, Emerald Envy and Very Vanilla.  I was initially skeptical that I could pull off this combination, but I am pleased with the outcome.  I'm so glad Mindy Backes put them together for us.  I used some old (but still wonderful) products and some brand-spankin' new products to create a sweet and simple card.  Here's my project for this week's FabFriday challenge:
And here's the banner for the challenge that inspired my card:
Tips, Tricks and Reminders
I Used Glitter Stampin' Emboss Powder!  Above all else, I want it to be known that I used Emerald Envy Glitter Stampin' Emboss Powder.  For starters, I ordered the stuff.  Then I opened it in my Fungeon.  Then I embossed small panels of Emerald Envy cardstock with the glittery powder (I stamped the VersaMark pad directly on the cardstock) to create a shiny finish with the texture of Glimmer Paper.  Can't say I loved the experience (and can't say it was a glitter-free day), but I can say that I love the finished look of the project.
Sweet Tree.  The starry paper from Warmth & Cheer Designer Series Paper Stack and the cute combination of sentiments were my starting place for this card.  I added the little tree and all that glittery powder once I started playing.  Do you know where the tree is found?  I'll give you a hint (because I know you love playing guessing games and because I know you won't look ahead)…it's not a Christmas set of dies.  I used the Outdoor Adventure Framelits Dies that coordinate with the Always an Adventure stamp set to create a super-fun bundle.  The tree I cropped from a glittery green cardstock is the one to the right of the tent below:
Anchored Banners.  I wanted two little banners to shoot out of the left side of the sentiment square – a simple layout!  By the time I started assembling, though, I was uncomfortable that everything was just floating in the middle of the card.  Sometimes that works, sometimes it doesn't.  I extended the banners to the right side of the card (see them over there?) to anchor them to the card.  Aaaah!  Now I can breathe.  🙂  Several years ago I was lucky enough to tour Frank Lloyd Wright's Fallingwater home in Pennsylvania.  The house is famous for its architecturally gorgeous style and its cantilevered (a structured element where only one side is attached to the support from which it protrudes) balconies – check out this amazing house here.  I want to believe that my cantilevered banners are on par with the amazing designs in this famous house.  It's not a stretch at all to say my card is a comparable addition to the world of art as this multi-million dollar home.  Don't you agree?
Stamp Sets:  Holly Jolly Greetings, Oh What Fun  Papers:  Warmth & Cheers Designer Series Paper Stack, Emerald Envy, Very Vanilla  Inks:  Emerald Envy, Archival Basic Black, VersaMark  Accessories:  Outdoor Adventure Framelits Dies, Emerald Envy Glitter Stampin' Emboss Powder, Heat Tool,  Stampin' Dimensionals
Just check out the shine of this Emerald Envy Glitter Stampin' Emboss Powder:
I hope you'll pop over to the FabFriday site to see the cards by the design team members and to play along with this week's challenge.
Thanks for stopping by today!
Brian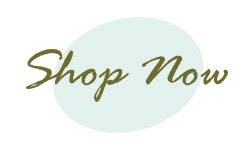 ---
Which products are included in this week's Special Offers (25% off on the products you already love)?  Click on the banner above to see this week's Special Offers in my Online Store.