Card makers are extraordinary people with lots of talent who bring great joy to the world, so it seems fitting that we should  have our own, special day.  Well, today is the first Saturday of October, and that means it's World Card Making Day!  Woo hoo!
Over the past three years, Pam Morris and I have hosted a World Card Making Day event in Atlanta for all of our demonstrator friends to share great stamping tips and project ideas.  This year, we are holding our event a month late to coincide with Stampin' Up!'s OnStage Local event in Atlanta.  If you'd like to see some of our previous celebrations and all the antics, here are links to those posts with lots of pictures:
If you came to any of these events (or even flipped through those recaps), then you know what fun we have at these events.  Truly a highlight for me! We started with a get together of 25 in 2013, expanded it to 50 in 2014 and doubled it again to 100 in 2015.  This year, we have almost 200 people registered.  Incredible!  I'm honored to share a great lineup of talent with the attendees.
---
There's still room – but not much room.  When Pam and I set out to organize this year's World Card Making Day event (we are holding it a month later to coincide with Stampin' Up!'s OnStage Local event in Atlanta), we set our expectations high.  We are thrilled with the registrations so far but still have some seats left.  If you are a Stampin' Up! demonstrator and plan to be in Atlanta for the OnStage Local event, we'd love for you to come one day early to have fun with us.  If you'd like more information about our event, please CLICK HERE.
---
TWO GREAT PROMOTIONS
Oh, the fun doesn't stop there!  To kick off October, Stampin' Up! is introducing two new sales promotions that you don't want to miss.  The first promotion runs for the first five days of October, while the second promotion lasts all month long.
Discount on Cardmaking Staples: October 1-5.  For the next five days, Stampin' Up! is helping us celebrate World Card Making Day by offering you discounts on some of your favorite card making basics.  What fun!  Click on the picture below to see the staples that are on sale during these five days:
There are some great items on that list – the envelope papers, Envelope Punch Board and Tin of Cards Kit are all marked at 25% off.  Woo hoo!  Here are some items you don't want to miss out on:
Please note:  The list of additional products needed to complete the Designer Tin of Cards Project Kit is incorrect in the Annual Catalog.  To complete the kit, you'll need these products: Designer Tin of Cards Stamp Set (p. 161); Crushed Curry, Cucumber Crush, Dapper Denim, Emerald Envy, and Tip Top Taupe Classic Stampin' Pads (p. 169-170); Fast Fuse Adhesive (p. 182); Mini Glue Dots (p. 182); and Stampin' Dimensionals (p. 182).
That's the first promotion – again, it runs from October 1 through October 5.  Here's information about the second great sale in October:
Designer Series Paper Sale: October 1-31.  During the whole month of October, you can earn a free pack of select Designer Series Paper when you buy three packs of select papers.  What a great way to stock up!  To see all of the papers that are available for this promotion, click on the picture below:
What a great deal!  Add these papers to an order to earn Stampin' Rewards – or add them to a Hostess Code found here.
What are you doing today to celebrate World Card Making Day?  Please reach out to me if you have questions about any of the promotions listed here or about our World Card Making Day event.
Happy World Card Making Day, and thanks for stopping by today!
Brian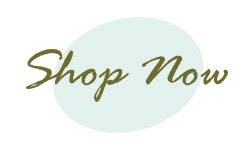 ---
World Card Making Day Discounts:
Buy 3-Get One Free Designer Series Paper Promotion: