Before I share my project for this week's Color Challenge at the Global Design Project, I want to give a big, huge "THANKS!" to everyone who played along with my CASE the Designer Challenge last week. It was a tough week for many Stampin' Up! demonstrators – what with travel and preparations related Stampin' Up!'s OnStage events all across the world – but so many of you showed up and played along. I loved reading your kind words (the ones about me) and seeing your amazing projects. Thanks so much! If you missed the challenge, you can read more about it here (and see all the amazing projects that were shared)
This week's Global Design Project challenge combines two 2016-2018 In Colors (Emerald Envy and Sweet Sugarplum) with the most classic of all neutrals (Basic Black). Here's my card for this week's challenge:
And here's the banner for the challenge that inspired my card:
Tips, Tricks and Reminders
Banners for Christmas. Banners for Christmas is a fun stamp set that doesn't appear to be on everyone's radar. Last week I shared the oversized Candy Cane from Banners for Christmas – what a fun image. Here's the card I shared with you then (you can click on the picture to see the post for that card: For today's card, I pulled inspiration from a project showcased on page 10 of Stampin' Up!'s 2016 Holiday Catalog. While they created a full frame around the card with the mistletoe, I stamped the leaves and berries along the top of my card. Here's the card that inspired my project today:
Artistic License. The combination of Emerald Envy and Sweet Sugarplum is gorgeous but challenging. Sometimes challenges need to be challenging, right? 🙂 Stamping the mistletoe image in Basic Black was a given – check. Coloring the leaves with Emerald Envy ink and a Blender Pen was a simple decision – check. The berries on mistletoe aren't normally Sweet Sugarplum, but I used my artistic license to create things that aren't found in nature (that I'm aware of). On a card, you can find Sweet Sugarplum berries, bears in Christmas sweaters and gingerbread men with top hats. (…and Santa Claus…)
Thinking of You at Christmas. What a gorgeous sentiment! This sentiment accompanies the large, intricate ornaments in the Embellished Ornaments set found in Stampin' Up!'s 2016 Annual Catalog. I'm a big believer that images aren't the only thing that should draw you to a stamp set. Even if you don't have passionate love for the ornaments in this set, you should take a look at the flexibility of these sentiments. Here are some cards I've already shared with you using this set (you can click on the pictures to see the original posts): I masked away the "at Christmas" for this decidedly not-Christmas card:
Stamp Sets: Banners for Christmas, Embellished Ornaments Papers: Emerald Envy, 2016-2018 In Color Designer Series Paper Stack (Sweet Sugarplum), Basic Black Whisper White Inks: Archival Basic Black, Emerald Envy, Sweet Sugarplum Accessories: Blender Pen, Stampin' Dimensionals
I hope you'll pop over to the Global Design Project site to see the cards by the design team members and to play along with this week's challenge.
Thanks for stopping by today!
Brian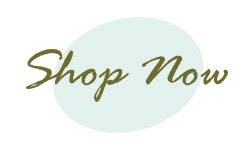 ---