I adore the smell of cinnamon, nutmeg, ginger, allspice and cloves (aka pumpkin pie spice) simmering on the stove, and I love these spices baked into a pumpkin pie.  Pumpkin pie spice flavors and aromas take me right to Fall – mmm.  I have to admit, though, that I'm not a fan of the pumpkin pie spice craze – I don't want it in my coffee or in my chewing gum or in my hamburger (or in whatever they are putting it in this year).  And it shouldn't be hitting shelves just yet.  Too soon?  Well, I don't think it's too soon to showcase the Merry Cafe stamp set from Stampin' Up!'s Holiday Catalog – we need to be ready for the PPS season.  Here's a sweet-and-simple card I made with this new set and some great items from our Annual Catalog:
Tips, Tricks and Reminders
Merry Cafe.  If you are in love with the Coffee Break Suite on pages 30-31 in Stampin' Up!'s 2017 Annual Catalog (and I know you are), then you are going to be thrilled to bits over page 46 of Stampin' Up!'s 2017 Holiday Catalog.  That's where the new Merry Cafe stamp set is in showcased – with tons of new, seasonal outfits for the coffee cup you already love.  This is such a well-coordinated set with tons of great images and sentiments.  Here's a look at Merry Cafe:
Did You See It?  While I was making this card, I was finishing up a card I shared last week and incorporated an image from that stamp set in this card.  It's not what the image was intended to be, but it worked perfectly here.  Did you see it?  Look again.  It's the wisp of steam coming out of the opening in the cup.  Know where it's from?  You're right!  It's the "spout" of moisture that coordinates with the whale image in Message in a Bottle.  How perfect!?
Pumpkin Pie Spice Season.  I love when one small change can make a big difference.  When playing with this amazing Coffee Break Designer Series Paper earlier this Summer, I likely would have never paired the paper with an orange.  With pumpkin pie spice season just around the corner, though, Tangerine Tango was a perfect accent.  If you like this combination of Tangerine Tango, Soft Suede and Crumb Cake, please save this:
Stamp Sets:  Merry Cafe, Coffee Cafe, Message in a Bottle  Papers:  Tangerine Tango, Soft Suede, Whisper White, Crumb Cake, Thick Whisper White  Inks:  Archival Basic Black  Accessories:  Coffee Cups Framelits Dies, Stampin' Dimensionals
If you have the Coffee Cafe Bundle, then you'll want this set for some additional coordination.  If you don't have the bundle yet, you'll want to get it today so can start playing on September 1.  🙂
Thanks for stopping by today!
Brian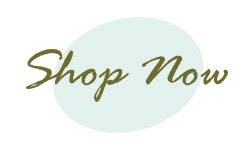 ---
BIG NEWS!  Registration for World Card Making Day 2017 is officially OPEN!  If you'd like more information or want to register (it's such a wonderful event!), then please CLICK HERE.