During September and October, Stampin' Up! orders greater than $300 earn an amazing, new photopolymer stamp set called Merry Patterns.  This limited-time set features two-stamp images (you stamp the outline and the patterns that fill the image).  You want this set!  Today's project pairs this beautiful set with two sentiments from Watercolor Christmas.  Here's my card:
I'm excited to be sharing this card with the Merry Monday Christmas Card Challenge.  Their theme this week is "joy".  What fun!  Here's the banner for the challenge that inspired my card:
Tips, Tricks and Reminders
Merry Patterns. I'm so excited that Stampin' Up! is offering this amazing stamp set for orders over $300 in September and October.  You can save up to make sure you get everything you already wanted, or you can combine orders with a friend.  If you want to earn this set, please reach out to me – I'm happy to help (I'm giving like that).  Here's a look at this set:  A gorgeous collection of candles (with three solid stamps to color the images), a fun sweatered deer and a beautiful sentiment.  How fun is this set?! Here's a video to show you some great samples and great benefits of this amazing set:
Masking to Build a Sentiment.  All three of the words on my card are masked to eliminate certain parts of the sentiment.  I removed the flourish and "'tis the" from my Merry Patterns sentiment by inking the stamp and then adding tape over the parts I didn't want on my card.  The "of" and "joy" sentiments are from stamps in the Watercolor Christmas stamp set.  For those red rubber stamps, I taped over the parts I didn't want on the card, inked, removed the tape and then stamped onto the cardstock.  You can build all kinds of sentiments if you are willing to take the time to mask.  Such fun!  Don't you just love the sentiments in this amazing set?!
Diagonal Band.  I'm quite fond of a bold diagonal band across the back of a card.  You can see one in many of my projects over the years.  It can be an accent or a distraction.  As I was about to glue down all the components of this card, I wanted to hide the fact that the focal panel is wider than it is tall (how did that happen?!).  I added this diagonal panel to distract you – and then wrote about it here.  Since most of you won't read this, I might still be safe.  🙂
Stamp Sets:  Merry Patterns, Watercolor Christmas  Papers:  Be Merry, Cherry Cobbler, Basic Black, Garden Green, Whisper White  Inks:  Cherry Cobbler, Garden Green, Crushed Curry, Archival Basic Black  Accessories:  Stampin' Dimensionals
Do you really want this stamp set?  Of course you do.  If you have friends who order Stampin' Up! (even if they live in other states), I'm happy to help you combine orders so that you can earn this set.  Please email me at stampwithbrian@gmail.com so we can set a plan.  🙂
I hope you'll pop over to the Merry Monday Christmas Card Challenge site to see the cards by the design team members and to play along with this week's challenge.
Thanks for stopping by today!
Brian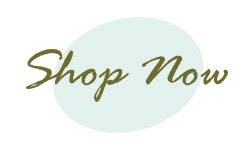 ---
My Favorite Things.  On Saturday, I shared the list of My Favorite Things from Stampin' Up!'s 2017 Holiday Catalog.  Did you miss it?  If you'd like to see what I love most, CLICK HERE to take a look.
Brian's Bundles.  Have you ever wished there was an "I Want Everything Button" for the launch of a catalog (I'm sure I could work one up for you if you need one)?  This new catalog is AMAZING, and I'm thrilled to share it with you!  To help you make the most of your 2017 Holiday Catalog purchases, I've created four, limited-time bundles with select bundles in the Holiday Catalog:
Christmas Quilt
Merry Little Christmas
Painted Harvest
Spooky Night
I added up products for each of these bundles (each already includes a 10% off bundle) and took off at least 10% more on each.  That's like getting free shipping!  You'll definitely want to review my bundles…
CLICK HERE TO LEARN MORE ABOUT BRIAN'S BUNDLES