I'm covering the three big Fall Holidays in three days. Yesterday I shared a fun Halloween card with Creep it Real and Spooky Night Designer Series Paper (you can see it here). Today I'm featuring a Thanksgiving card with gorgeous, Fall colors and some wonderful, new products. Tomorrow, I'll share a gorgeous Christmas project I made with my local stamp club this week. Here's my card:
Tips, Tricks and Reminders
Hidden Sentiment. The gorgeous sentiment on this card is perfect for Thanksgiving, don't you think? It's not designed for Thanksgiving and is somewhat hidden in a fun stamp set in the Annual Catalog. When I thumbed across it last week as I looked for sentiments for another project, I knew I'd have to use it for a Thanksgiving card. That's what brings us to today. Yay! Do you recognize the sentiment? It's hidden in a new stamp set that's easy to overlook in the catalog, and it's a goodie – Orange Blossom. Here's a look at this set:
A Rich Backdrop. Since I first purchased the Merry Little Christmas, I have dreamed off sponging the black-and-white page of leaves (fifth page on the bottom row below). I just love this pattern and knew I'd enjoy applying a small layer of ink. Here's a look at the colors and patterns in the Merry Little Christmas pack of papers:Rather than sponging a light layer of color over these leaves (like I originally planned), I dragged my Cajun Craze ink pad over the paper to give it a rich, new coating. Quick tip: Cajun Craze is slow to dry, so I wiped the cardstock with a paper towel to make sure I didn't get the ink on my fingers.
Fall Colors. All the black on this card plays well with the Fall colors I used – my favorites for this time of year. If you like this combination of Crumb Cake, Crushed Curry and Cajun Craze (say that five times fast!), please save this:
Stamp Sets: Orange Blossom, Vintage Leaves Papers: Merry Little Christmas Designer Series Paper, Crumb Cake, Crushed Curry, Very Vanilla Inks: Cajun Craze, Archival Basic Black Accessories: Crumb Cake 3/8″ Classic Weave Ribbon, Stampin' Dimensionals
Thanks for stopping by today!
Brian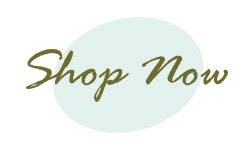 ---
When you place an order for $300 or more in September or October, you will earn an amazing, limited-time stamp set – Merry Patterns. The set is added to qualifying orders. If you'd like to gather orders from friends, please reach out to me. I'd love to help you earn this set! 🙂