This week's Global Design Project color challenge is a sweet one – it marries a favorite rich flavor with two sweet colors – and I'm sure you'll want to play along!  Cherry Cobbler, Pool Party and Pear Pizzazz – how sweet is that combination.  My card is as sweet and simple as this combo.  Here's my card:
And here's the banner for the challenge that inspired my card:
Tips, Tricks and Reminders
Coloring Designer Series Paper.  Every time I color or stamp on my Designer Series Paper, I receive a lot of "I should remember to do that" comments.  It's funny to me because that's where I almost always start – what Designer Series Paper I should use and how I should alter it to make it my own.  🙂  For today's card, I randomly colored select dots on this page of Whole Lot of Lovely Designer Series Paper – the dots are just screaming to be colored.  Here's a look at other patterns and colors in this gorgeous pack of papers:
Floral Accent.  Here's how my brain works when I am designing a card – my mind pictured this card as a panel of paper on the bottom and a large sentiment on the top.  Simple.  Once I stamped this sentiment from Good Tidings (oh, how I do love this sentiment!), the bottom, left corner of the sentiment cried for something to fill that little space – see it?  There's an indention to the left of the J in "Joy," and that space needed to be filled.  I thumbed through my dies and stamps until I found this die from the Quilt Builder Framelits Dies.

A little blue in the middle of the card (with a Cherry Cobbler border) would help me tie the center of the card with the outside of the card.   Even with the floral accent, the sentiment is still the focal point of this card.

Sentiment Savvy.  Oh, how I love a good sentiment.  Sentiments are, in my opinion, the most important part of a card – you can build a card around a good sentiment but a great image can be lost if you don't have a good saying to accompany it.  When I find a sentiment I love (did I already mention how much I love this one?), then I will get the set.  I might never ink up the holly in this set (even thought I think it's quite striking in the projects I've seen), but I'm thrilled to have this set.
Stamp Sets:  Good Tidings  Papers:  Whole Lot of Lovely Designer Series Paper, Pool Party, Cherry Cobbler, Thick Whisper White  Inks:  Archival Basic Black, Stampin' Write Markers (Pool Party, Pear Pizzazz)  Accessories:  Quilt Builder Framelits Dies, Stampin' Dimensionals
I hope you'll pop over to the Global Design Project site to see the cards by the design team members and to play along with this week's challenge.
Thanks for stopping by today!
Brian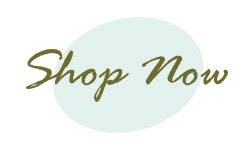 ---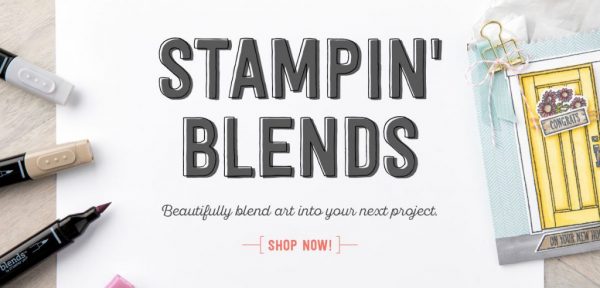 To learn more about Stampin' Blends, CLICK HERE.
To purchase Stampin' Blends, CLICK HERE.