While my Mom was visiting in October (she traveled to Atlanta to escape Hurricane Florence that was headed to the Carolina coast but, luckily, stayed away from her house), she put together the variety of tags in the Sincerely Santa Project Kit. While Mom often likes to mix things up with designs from a kit, she says she enjoyed making these exactly according to the instructions.
"I enjoyed putting these together. There are so many layers to each of these tags. That makes them fun to assemble and beautiful to look at. The ribbons and twine add so much to these tags, too. Who would guess that these tags were so easy to make?" – Mom
This kit is a winner, and I think you'll love it! Today I'm excited to show you what she made, but first – here's a look at the Sincerely Santa stamp set that is sold separately from the kit:
With or without the kit, this is a great stamp set. Here are the components of the coordinating Sincerely Santa Project Kit – a variety of gorgeous ribbons, shiny die-cut elements, jingle bells and beautiful tags:
This is what Mom put together one day while I was at work:
That's a total of 30 elaborate tags (6 each of 5 designs)! When you are done with making all the tags, you can store them in the 4″ x 4″ x 4-3/4″ tin that comes with it. The Garden Green and Whisper White candy cane-striped tin can then be used to send a gift during the holidays. Here's a look at the cute tin that comes with this kit:
Still want more? Here's a video from Stampin' Up! that walks you though the steps for making these adorable tags. If you need another look at the completed tags, the video shows them well, too!
Trust me when I say you're going to want this kit! The tags are gorgeous – share your talents with your friends and family this year. Here are the products you can purchase to complete these tags:
Sincerely Santa Stamp Set, #148929
Sincerely Santa Project Kit, #148029
Cherry Cobbler Classic Stampin' Pad, #147083
Garden Green Classic Stampin' Pad, #147089
Multipurpose Liquid Glue, #110755
Stampin' Dimensionals, #104430
---
Discounted Kits & Products to Consider
While the Sincerely Santa Project Kit isn't included in the items that are offered at a 10% discount, there are lots of other products to take a closer look at to day – including a variety of other great kits. This World Card Making Day promotion runs through Sunday, but there's no reason to wait! Here's a look at the amazing projects that are currently on sale during the World Card Making Day promotion, including the discounted kits:
What an amazing collection of supplies at a great 10% discount! If you'd like to review this list in my online store, click on the banner below:
Don't miss out! This promotion ends Sunday!
Thanks for stopping by today!
Brian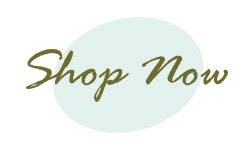 ---
New Stamparatus Accessories
Stampin' Up! has introduced us to some new accessories for the Stamparatus. If you'd like to learn more about the new products, click here:
---
Placing an order today? Of course you are! If you are placing an order for $150 or more, I want you to enjoy all of the Host Rewards you have earned. If your order is less than $150, I'd love for you please add this Host Code – TM6TSTX4 – when prompted. Thank you!