Today's card doesn't showcase an amazing technique. It doesn't share incredible tools for designing and creating your own cards. The card doesn't even display a huge variety of products. Still…the simple card I'm sharing today is super-inspiring because it puts all five of our new In Colors on exhibit. Here's my card:
In order (from top-to-bottom), the new In Colors are Purple Posy, Rococo Rose, Seaside Spray, Terracotta Tile and Pretty Peacock. How gorgeous are they!?
Tips, Tricks and Reminders
2019-2021 In Colors. Every year Stampin' Up! introduces us to a set of five on-trend colors that will stick around for two years. As we say goodbye to the 2017-2019 In Colors (Lemon Lime Twist, Fresh Fig, Tranquil Tide, Powder Pink and Berry Burst), it's time to start warming up to our new friends: I will admit that it sometimes takes me a couple of months to warm up to some colors – I'm deeply, madly in love with them just as they are retiring. Not this time. I love each of these colors and know just how I will work with them – until Stampin' Up! gives me more reasons to love them. I introduced all five of these colors two weeks ago. If you'd like to read my write-up (which includes comparisons to familiar colors and suggested color combinations), PLEASE CLICK HERE.
Retiring Flowering Desert. I think you'll agree that the "you're so awesome" is particularly wonderful when directed to these five In Colors. Not only do I love the feeling that's emoted with the words, but I love the style with which they are scripted. I simply stamped the sentiment with Basic Gray on Thick Whisper White cardstock. Here's a closer look:Retiring stamp sets are guaranteed until May 24, but everything else is gone when it's gone. Here's a look at this amazing, builder stamp set Don't miss out on all the retiring products – read more about them here
Simple Layering. The focal panel of this card is created with 1″ strips of each of the five In Colors. While I initially set out to add the stripes across the entire span of the card base, I really, really, really wanted to create a panel (so I did). Since the five strips add to 5″ (1/2″ shorter than the 5-1/2″ height of the card base), I cut the sides to 3-3/4″ (1/2″ shorter than the width of the card base). The Thick Whisper White border is 1/8″ longer and wider than the striped panel.
Stamp Sets: Flowering Desert  Papers: Basic Gray, Purple Posy, Rococo Rose, Seaside Spray, Terracotta Tile, Pretty Peacock, Thick Whisper White  Inks: Basic Gray  Accessories: 2-1/4″ Circle punch, Stampin' Dimensionals
Thanks for stopping by today!
Brian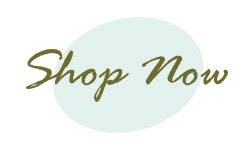 ---
Don't Miss These Retiring Products. Stampin' Up! announced the products that will retire on June 3 (or when products sell out). Please click on the picture below to read more about what's retiring and why you have a limited time to grab up these items:
Over the past couple of days, I've shared parades of prior cards with select retiring items. If you missed those posts, you can see them here:

---
Placing an order today? Of course you are! If you are placing an order for $150 or more, I want you to enjoy all of the Host Rewards you have earned.  If your order is less than $150, I'd love for you please add this Host Code – S9ZDBKBT – when prompted. Thank you!