I'm just back from an amazing, whirlwind tour of Rome, Italy followed by a cruise along the Greek Isles. As I sort through my pictures and unpack my backs, it's hard to believe we were just there – where civilization began.
The Greek Isles cruise was a reward from Stampin' Up! for meeting certain goals during the last year. With a lot of hard work and some amazing customers and team members, I was able to share this experience with demonstrator friends from all over the world – and two of my team members earned the trip this year, too! What fun! I had an amazing time, and I'm excited to share all of it (well, some of it) with you today!
Leaving Atlanta
When we arrived at the Atlanta airport, I wasn't certain this trip was going to start as planned.
Despite a quick rough patch with rain and thunder, things turned around quickly so we were on-time for our 9-hour flight to Rome.
Rome, Italy
I've been all over North, Central and South America (including Alaska and Hawaii) – and Stampin' Up! took us to Thailand two years ago. Since I had to cancel the Mediterranean cruise with Stampin' Up! three years ago, this adventure was my first to Europe. What a thrill!
We arrived in Rome, Italy a day early and stayed at the most adorable boutique hotel, Hotel Campo de' Fiori. We met Mary Fish and her husband who were also staying there. Just look how sweet this place is:
The view from our room is a little square square with food, jewelry and shops (and the best lemon gelato I've ever had):
Here's the view of rooftops from the roof of the Hotel Campo de' Fiori. These are the oldest buildings I've ever seen – far older than anything in the United States:
The Vatican, Basilica and Sistine Chapel
During our day in Rome, we took a guided tour of the Vatican that included the Basilica and Sistine Chapel. What an amazing collection of art work – statues, frescoes, textiles and the Sistine Chapel (most famous for Michelangelo's ceiling. There was A LOT to take in and a huge crowd, but it was a once-in-a-lifetime adventure. Here are some highlights.
Vatican City is the smallest country in the world – it's a city-state surrounded by Rome. It houses some of the largest collections of some of the oldest art in the world. Here are the gates to the Vatican:
Everything inside the walls of the Vatican was amazing. It can be difficult to pay attention to the art work with all the incredible art on the ceilings:
Here's our incredible tour guide, Michaela. Before entering the Sistine Chapel, she walked us through a book of art that depicts all the artwork on the ceiling of the Sistine Chapel (since we weren't allowed to talk or take photographs inside the chapel).
I studied the Sistine Chapel in school. It was incredible and humbling to be able to stand in the chapel and see this amazing art.
We continued to St. Peter's Basilica, the largest church in the world. Here's the Holy Door, opened only once every 25 years during the Jubilee. The last time this door was opened was in 2000.
Michelangelo's The Pietà is one of the most famous statues of all-time. I studied this statue of the Virgin Mary and Jesus in school but didn't know I was going to see it on this tour. What a wonderful experience!
So, that's Day One of my trip to Europe. I'm sharing some highlights from the remaining seven days of my trip tomorrow. I hope you'll come back!
Thanks for stopping by today!
Brian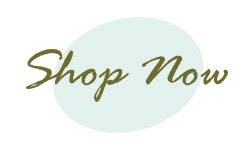 ---
Amazing Promotions in July and August

Two great Stampin' Up! promotions kick off in July – you don't want to miss these. Click on either of these graphics to learn more:
---
Placing an order today? Of course you are! If you are placing an order for $150 or more, I want you to enjoy all of the Host Rewards you have earned. If your order is less than $150, I'd love for you please add this Host Code – PNRMKCVD – when prompted. Thank you!