I prepared fun Halloween, Thanksgiving and Christmas projects for my local stamp club this past weekend. We enjoyed all of them. One project was a special request from a club member – she wanted to make "something" with the Toile Tidings Designer Series Paper. I also wanted to introduce them to other products in the Toile Tidings Suite, so we made this 4-1/4″ x 4-1/4″:
Tips, Tricks and Reminders
Beautiful Bundles. The wreath at the center of this layered card is from the All-Around Wreath Dies that coordinate with the Tidings All Around Stamp Set (and are bundled together in the Tidings All Around Bundle). I cropped the intricate and beautiful wreath from the detailed die (it's the top die in the picture below) in Soft Sea Foam and Garden Green, layering them on top of each other with just a little twist to offset them on the card. Here's a look at the Tidings All Around Bundle: The sentiment that graces the corner of the wreath (if circles had corners) is stamped with the Toile Christmas stamp set on Thick Very Vanilla and cropped with the coordinating Christmas Cardinal Dies. Here's a look at this beautiful Toile Christmas Bundle:Here's a closeup of how the two worked together on this card:
Working with Toile Tidings. The intricate patterns in the Toile Tidings Designer Series Paper can be tricky if you don't balance them properly on a project. These patterns can be a gorgeous background player or the featured artist, but the balance has to be there. Here's a look at the colors and patterns in the Toile Tidings Designer Series Paper: Here are two other projects I've made with this paper – like today's project, the paper is a background player in this card (you can click on the photo to see the original post for this project): This one allows the paper to play a front-and-center role:
Perfect Accents. The wreath needed a couple of accents to fill it out a bit, and I knew the Toile Tidings Glitter Enamel Dots would be perfect. Just look how beautifully they shine on this wreath:These enamel dots are perfect for your Christmas projects this year – with a total of 160 enamel dots in two colors, you are all set to add accents to every one of your projects. Here's a look at the Toile Tidings Glitter Enamel Dots: All of the items showcased in today's post are part of the Toile Tidings Suite Bundle. I hope you'll take a look: To see these items in my online store, click here:
Bundles: Toile Christmas Stamp Sets: Toile Tidings Papers: Toile Tidings Designer Series Paper, Crumb Cake, Real Red, Garden Green, Soft Sea Foam, Thick Very Vanilla Inks: Real Red Accessories: All-Around Wreath Dies, Christmas Cardinal Dies, Toile Tidings Glitter Enamel Dots, Stampin' Dimensionals
Thanks for stopping by today!
Brian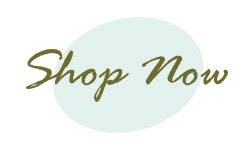 ---
Some people love to make cards, and some people love to make tags. Most people love to make both! To deliver more of what Paper Pumpkin subscribers love this holiday season, Stampin' Up! is offering back-to-back coordinating kits (one with Christmas cards and one with Christmas tags) in October (sign up before October 10) and November (sign up between October 11 and November 10). Both kits make it easy for you to add a handmade, personal touch to your holiday giving—without a lot of fuss.
To read more about these coordinating kits, click here.
I really want you to sign up for these kits because I believe they are going to be wonderful. If you subscribe with me (or are currently subscribed with me) and receive both the October and November kits, then I will send you a small gift of coordinating products as soon as the November kit ships (it might be products from the catalog or a little kit I've pulled together with the stamps from the first kit). How fun is that?!
---
Placing an order today? Of course you are! If you are placing an order for $150 or more, I want you to enjoy all of the Host Rewards you have earned. If your order is less than $150, I'd love for you please add this Host Code – TNMWZQ2R – when prompted. Thank you!