I couldn't be happier about the next week's release of Stampin' Up!'s 2015-2016 Annual Catalog.  Not only am I excited to place my order of new products, but I'm thrilled to see what everyone else is buying, too.  I guess you could say I'm on Cloud 9 – and there's your corny introduction to the fun and simple card I'm sharing with you today.  🙂  This card features three panels of Everyday Chic Designer Series Paper and a happy "hi" in a cloud from I Think You're Great stamp set.  Here's my card:
Tips, Tricks and Reminders
Three's a Cloud.  The featured panel of this card is made up of three panels of Everyday Chic Designer Series Paper – a new black-and-white patterned paper available in the upcoming catalog.  I won this paper in a giveaway during the Hawaii Grand Vacation Incentive Trip – yippee!  Each of these panels is 3″ x 1-1/2″.  After I cut these pieces, I inked them up using my Brayer Tool.  What a fun way to turn this black-and-white paper into colorful, vibrant patterns.  In early February, I filmed a video about customizing Designer Series Papers – if you'd like to see it, please click here.
Snippy Snippy.  When I saw this cloud image in the I Think You're Great stamp set, I thought, "Wow! It'd be great if that paired with a punch or framelit.  Nope.  Still, the image is super-adorable and well-worth the time it take so snip it by hand.  I certainly wouldn't make 100 of this design, but it sure does say "I care about you," huh?  I really like the idea of a simple "hi" card – it doesn't always have to be a special occasion for a special card.
Color Combination.  Cucumber Crush and Watermelon Wonder are fun, vibrant colors (thank you, Stampin' Up!, for these awesome 2015-2017 In Colors).  I needed a pale shade to offset these two, so I reached for Pool Party.  Couldn't have been happier.  If you, too, like this color combination, feel free to save this:
Stamp Sets:  I Think You're Great  Papers:  Everyday Chic Designer Series Paper, Pool Party, Whisper White  Inks:  Cucumber Crush, Pool Party, Watermelon Wonder  Accessories:  Stampin' Dimensionals, Brayer Tool
I hope you enjoyed this quick a simple project today.  I'm excited for you to pick up these great, new items so that you can create fun projects with them yourself.  Woo hoo!
Thanks for stopping by today!
Brian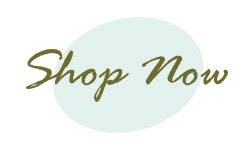 This is the last weekend to sign up for the first round of my Annual Catalog Product Shares.  As if you haven't already been reminded about it enough…please don't forget about my 2015-2016 Annual Catalog Product Shares and Designer Series Paper Swatch Books.  What a great way to pick up a little bit of everything at a fraction of the cost!  I don't want you to miss out!  Click on the photo below to see my post about Shares and Swatch Books: