I'm thrilled with the amazing selection of background stamps in Stampin' Up!'s 2015-2016 Annual Catalog.  What a wonderful variety of large stamps that can be used in so many different ways.  Since I used two new background stamps in the card I shared with you yesterday, I thought it'd be fun to share some of my tips for getting the most out of your background stamps.  Here's a quick video I made for you:
Since I know you watched the video (who's going to just skip ahead without watching the video that I just shared with them?), here's a quick recap of the tips I shared in the video:
I always choose wood mount for my background stamps.
Background stamps aren't limited to being in the background – you can use some as great focal points.
Apply ink to the stamp (rather than putting the stamp in the ink).
Maintain control of your stamps by never letting go of them between the time that you ink them and stamp them.  This is true for any stamps – keeping your hands on the stamp prevent the stamp from bouncing or rolling – but it's particularly true of background stamps.
Anchor your card stock with sticky notes or sticky note tape.
I hope you found this video and these tips helpful and that you'll take another look at the amazing background stamps in this year's catalog.  In case you missed them, here's another look:
Bonus – Measurements from Yesterday's Card
Because I love you so much, I'm sharing the measurements for the "You're Remarkable" card from yesterday (see it here) that uses both the Watercolor Wash Background Stamp and the Definitely Dahlia Background Stamp.  These measurements are shown from the base up:
Layer 1 – Mint Macaron – 4-1/4″ x 5-1/2″
Layer 2 – So Saffron – 3-3/4″ x 5″
Layer 3 – Mint Macaron – 3-1/8″ x 4-3/8″
Layer 4 – Very Vanilla – 3″ x 4-1/4″
Thanks for stopping by today!
Brian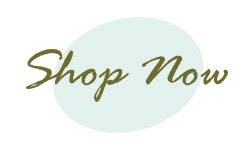 Join in June.  During the month of June, Stampin' Up!'s new Join promotion gives you LOTS more reasons to smile – one of those reasons is that you get TWO FREE STAMP SETS OF YOUR CHOICE with the purchase of your $99 Starter Kit.  $99 gets you $125 of product (your choice), 2 free stamp sets, free shipping and 30% off your first $150+ order in your first 45 days as a demonstrator.  YIPPEE!  You also earn a 20% discount on your purchases (with potential for increased discounts).  Joining MY team gives you access to an amazing online community, daily inspiration, monthly online gatherings and…well…me.  🙂
$125 of amazing product of your choice + free shipping for $99.
2 free stamp sets of your choice.
30% off the first $150+ order in your first 45 days.
an ongoing 20% discount on your purchases.
access to amazing community and daily inspiration.
monthly online gatherings.
no risk to ever host a workshop and no penalty to drop.
If you want more information about membership in my Stampin' Up! group, please email me at stampwithbrian@gmail.com.  If you are ready to join, click here.