Wow! Congratulations, Freshly Made Sketches, on your 200th amazing sketch challenge! What an incredible celebration you have over there this week! I'm excited to play along. This week's sketch gave me the inspiration to finally break out the super-chic Hearth & Home Thinlits Dies to make a crisp and cool winter scene that's nothing like what we ever see here in Georgia. I feel like I've just gone on vacation! Here's my card:
And here's the banner for the Freshly Made Sketches challenge that inspired my card:
Tips, Tricks and Reminders
Hearth & Home. I'm head-over-heals for the fresh, new Hearth & Home Thinlits Die in Stampin' Up!'s 2015 Holiday Catalog. There's so much to love about a window throughout the year – but it's especially "homey" during the holidays. Whether you are peering out at a gorgeous landscape or peeking in at a warm and festively decorated home (OK, that could be a little creepy), this window allows us to decorate and accessorize. I cropped a second window and trimmed the top ledge to create a chair rail molding for my beautifully festive wall.
Tree Chic. The trees featured in Wonderland will go down in the history books as one of the most gorgeous collections of trees ever cast into a rubber stamp. Mark my word. I only used the tree tops – but the rest are equally beautiful (see below). I first stamped the trees in Pear Pizzazz, alternating their placement on a piece of Very Vanilla. I filled in with a layer of Garden Green trees, again alternating their placement and height. It was so easy to create a beautiful landscape of trees – who wouldn't want to be inside that house, looking out at the trees?




Layering the Window. The popped-up window and landscape is constructed with several layers of materials and ink. Here's a run-down of the layers, starting with the base:

A piece of Very Vanilla cardstock. I stamped the green trees in Pear Pizzazz and Garden Green and added a few stars and snowflakes from Holly Jolly Greetings in White StazOn ink.
A window sheet. I filled the window sheet with stars and snowflakes from with the same stamp set and the White StazOn ink mentioned in the previous step. I carefully glued the window sheet to the Very Vanilla cardstock – only adding glue to the outside edges.
Soft Suede window frame. The combined cardstock and window sheet are taped to the back of the window frame – I was too chicken to glue them down for fear that I'd mess up the placement of the frame. Turns out it worked out just fine. Yippee!
Stamp Sets: Wonderland, Holly Jolly Greetings Papers: Sweet Li'l Things Designer Series Paper, Soft Suede, Very Vanilla, Basic Black, Window Sheets Inks: Pear Pizzazz, Garden Green, Archival Basic Black Accessories: Hearth & Home Thinlits, Stampin' Dimensionals
I hope you'll pop over to Freshly Made Sketches to see the cards by the design team members and to play along with this week's challenge.
Thanks for stopping by today!
Brian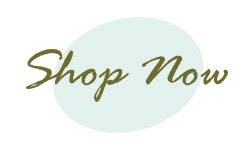 Get Your Own Copy of Stampin' Up!'s 2015 Holiday Catalog.
This Holiday Catalog will be live on September 1, and it is really amazing! There are so many wonderful, new products to choose from for the holidays.
I have mailed out Holiday Catalogs to all my current, active customers. If you want to make sure you are on that list, please email me. If you don't currently work with a Stampin' Up! demonstrator and want to be my customer, I'm happy to mail you a copy of this awesome catalog. Please email me at stampwithbrian@gmail.com.