Today is a two-for-one day here at stampwithbrian.com. Yippee! Not only am I sharing a brand new project with you, but I'm also unveiling a brand new, accompanying video. That's a whole lot of fun bundled into one blog post. Wheee!
For starters, I'm excited to share an adorable birthday card I made:
Tips, Tricks and Reminders
Boys Will Be Boys. It might just be an "adorable" way to excuse boys from the trouble they get into, but it's also a stamp set filled with fun images that could also be used for girls or adult kids. I've not seen a lot of projects that feature this set, but it's a good one to have around – for the moments when you just need a robot or a pile of Lego's.
Stamp-a-Ma-Jig. I used my Stamp-a-Ma-Jig to perfectly line up the sentiments in the background of this card. I alternated lines between "best kid ever!' and "happy birthday!" Interesting tidbit – neither entire phrase (including the "!") appears on the card, but our smart brains are able to piece it all together to make sense. Yay for brains! If you missed my Stamp-a-Ma-Jig video (or if you just want to relive the excitement of it), click here.
Color Selection. I wanted bright and cheery for this fun birthday card, but robots are gray…so I made the primary panel of the card Daffodil Delight (does it get brighter than that) as a perfect accent to the steel-gray robot and base and popped that with Basic Black. Just what I wanted.
And here's a fun video I created to show you how I created some highlights and lowlights using the white from a Stampin' Chalk Marker and the glycerin from a Blender Pen to shade in areas on the robot:
Stamp Sets: Boys Will Be Boys Papers: Smoky Slate, Basic Black, Daffodil Delight, Whisper White Inks: Archival Basic Black Accessories: Stampin' Chalk Marker, Blender Pen, 2-1/2″ Circle punch, Circles Collection Framelits, Stampin' Dimensionals
Thanks for stopping by today!
Brian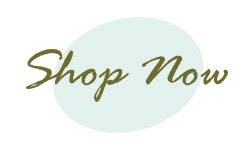 Don't Miss Out! My 2015 Holiday Catalog Product Shares and Designer Series Paper Swatch Books can be ordered now – but they won't be available for long. Here's your chance to get trial-samples of many of the papers, embellishments and ribbons in the 2015 Holiday Catalog. For more information or to sign up now, click here.