Ooooh!  I just love a super-clean, super-simple sketch.  My mind races with all the ways I can use that sketch to create a fun and festive card.  I immediately begin the steps to narrow down my options before heading to the Fungeon for craft time.  What fun!  This week's sketch from Freshly Made Sketches – a simple tree (you can use any shape) and sentiment – gave me the excuse to pull out Sheltering Tree and the Color Me Irresistible Specialty Designer Series Paper (both items have been on my "you need to use this more often" list for several weeks) and put them to work for this project.  Here's my card for this week's FMS sketch:
And here's Jen Brum's sketch for this week's challenge that inspired my card:
Tips, Tricks and Reminders
Honey Moon. I created this Hello Honey moon by stamping the Sheltering Tree image on a piece of Hello Honey cardstock and punching it out with a 1-1/4″ Circle punch.  The fun part was then lining it up perfectly with the tree branches that were also stamped on Whisper White.  Tombow Multipurpose Liquid Glue is a lifesaver in times like that – you can actually slide it around a tad before the glue dries completely.

And Many More.  We all love Sheltering Tree stamp set – that is a fact.  It's a perfect stamp set to pick up during this week's 15%-Off Stamps sale (see more below).  The images are bold and perfectly adorable.  Let's not forget, though, that sentiment stamps are also on sale – and if you don't have And Many More, then now's a perfect time to snatch it up.  🙂  These sentiments will last you all year long.  Just take a look – each font is wonderfully designed to coordinate with the sentiments – love it!
Color Me Irresistible.  As I mentioned above, I've been wanting to use this gloriously embossed Color Me Irresistible Specialty Designer Series Paper for quite some time.  The clear embossed stripes are just divine – perfect for an elegant project – or a wonderful platform for a super-spooky Halloween card.   I added a little "umph" to the paper by gluing down strips of Hello Honey and Basic Gray along the center diagonal.  The strips are a little less than 1/4″ – perfect to add a background accent.
Color Combination.  I love black and yellow together.  With just pops of yellow, you can create a super-classy card.  With just pops of black, you can create a cheery celebration on the front of a card.  I've combined them here to offer a spooky mood.  The addition of Basic Gray to the Basic Black and Hello Honey gives me weight without too much darkness.  If you like this combination, too, feel free to save this:
Stamp Sets:  Sheltering Tree, And Many More  Papers:  Basic Gray, Hello Honey, Color Me Irresistible Specialty Designer Series Paper, Whisper White  Inks:  Archival Basic Black, Archival Basic Gray  Accessories:  1-1/4″ Circle punch, Stampin' Dimensionals
I hope you'll pop over to Freshly Made Sketches to see the cards by the design team members and to play along with this week's challenge.
Thanks for stopping by today!
Brian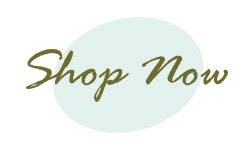 Today's the Last Day – Don't Forget!  Stampin' Up!'s amazing Stamp Sale is on!  Now through Friday, October 23 – for five days only, you can save 15% on all Stampin' Up! stamps.  How awesome is that?!  This sale will include all regularly-priced stamp (rotary stamps, host sets, clearance rack items and bundles are excluded).
To peruse all the stamps eligible for this promotion, CLICK HERE. Don't forget! There are still some great photopolymer stamp sets that are current (but not included in the printed catalogs). You may want to take a look at those, too! <3
Add stamps to a STARTER KIT for EXTRA Savings.  WOWZA!  These 15%-off stamps can be added to a Stampin' Up! Starter Kit for even MORE savings.  When you purchase the risk-free, no-further-obligations Starter Kit for $99, you will get $125 of your choice of product AND free shipping – think of how much MORE you can get with the reduced prices on these stamps.  YIPPEE!  I would love for you to join my group of creative, fun-loving crafters.  If you have questions, please reach out to me.  To join my group, click here.