Today's the most special day of the year – today is my Mom's birthday.  While we celebrated her birthday during her visit to Atlanta in December, I am continuing the celebration by sharing her card today.  From the moment I saw the page of tiny blue (Pool Party and Mint Macaron) flowers in Birthday Bouquet Designer Series Paper, I knew that it would be used in Mom's birthday card.  She loves floral prints and is partial to blue flowers (they match her eyes).  I can't tell you how old she is, but I am excited to share the card I made for her:
Tips, Tricks and Reminders
Sweetest Sentiment.  There are so many ways to say "happy birthday" and "I think you're great" but this sentiment from Number of Years has to be the sweetest thing ever – "the number of years the world has been a better place because you're in it."  Not only is the sentiment sweet and kind, but the font is super-fun.  The set is filled with so many combinations and options to make a card for almost anyone – and why buy JUST the set when you can get the incredible bundle?  🙂
Subtle Stamping.  While a simple crop from the Large Number Framelits offers a perfect accompaniment to this sentiment, the number sin the stamp set pair perfectly to create a rustic texture on the numbers.  Because the set is photopolymer, I cropped my numbers first AND THEN stamped the image on top.  I stamped lightly in Pool Party on Pool Party cardstock to create a subtle image without overpowering the rest of the card.  I quite like the look of the stamped numbers – these two numbers fit perfectly inside a circle cropped with a 2-1/2″ Circle punch.
Sweet Sophistication.  Why do some colors just seem to look perfect together?  More and more, I'm falling in love with Mossy Meadow's richness and its ability to pair with almost any color.  I pulled the colors for my cardstock from this gorgeous piece of Designer Series Paper and couldn't be happier with the sweet (yet sophisticated) appeal of this combination.  If you like this combination, too, feel free to save this:
Stamp Sets:  Number of Years  Papers:  Pool Party, Mossy Meadow, Whisper White, Birthday Bouqeut Designer Series Paper  Inks:  Pool Party, Mossy Meadow  Accessories:  2-1/2″ Circle punch, Large Numbers Framelits Dies, Stampin' Dimensionals
JUST FOR FUN
Mom has always been supportive of everything I do, and we've had a lot of fun with this Stampin' Up! venture.  Over the past year, she's been "game" to film some videos for me (and for you) – the most recent was a video I shared last week that features this Number of Years Bundle – you can see it here.  What fun!
Here's a video from WAY BACK (this video is three years old) when Mom was filming me during an introduction to one of my videos.  We both got the giggles and barely got through it.  If you've seen it before, it's worth another chuckle:
Happy birthday, Mom!
Thanks for stopping by today!
Brian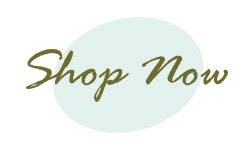 What is Sale-a-Bration?  Do you want to learn more about the huge benefits of Stampin' Up!'s Annual Sales Event?  I've created a blog page to explain it all – click here to learn more.
Weekly Deals.  Stampin' Up! releases new Weekly Deals every Tuesday – some of your favorite products at a discount for one week only (or while supplies last).  To check out this week's deals, click here.