When my monthly club group met this past weekend, I was excited to share all (or many) of my new goodies with the group.  It was our first meeting since the Occasions Catalog has been live, so I packed up my things and headed to Marti's house.  Since I knew we'd spend a lot of time "ooohing and aaahing" at the new products (I showcased some of the new Thinlits and papers) and catching up (we'd not met as a group since November), I planned two quick-and-easy projects for the group.  Both showcased new products nicely.  We quickly made the projects and went back to "ooohing and aaahing" at the new products.
Here's the first project we all completed – a "diaper fold" pouch made with Have a Cuppa Designer Series Paper Stack and adorned with a lemon from A Nice Cuppa stamp set and a wonderful "get well sooner" sentiment from Greatest Greetings.
Seriously – how adorable is that?!  This packet is constructed with one 6″ x 6″ piece of Designer Series Paper from the Have a Cuppa Designer Series Paper Stack.  I didn't originate the Diaper Fold Pouch, which doesn't need any adhesive to hold together.  Brilliant.  To see a wonderful video of this extraordinarily fun fold, CLICK HERE.
My Pouch.  To decorate my pouch, I stamped "get well sooner" from Greatest Greetings and cropped it with (and toward the bottom of) the Washi Label punch.  I glued that to a lemon slice I had stamped in Crushed Curry on Thick Whisper White.
Quick tip.  The curve on this lemon lines up perfectly with the 1-3/8″ Circle punch – no need to hand-cut that arch.  I stamped the lemon along the edge of a piece of Thick Whisper White and cropped from there, so I didn't have to use Paper Snips at all.  🙂
Here's a peak at the open pouch:
Endless Possibilities.  With so many different patterns to choose from, there are so many different pouches you could create.  The colors and patterns in this stack of papers lend themselves well to this type of project – you just have to figure out which ones you want to showcase where.  The colors in this stack (Bermuda Bay, Melon Mambo, Crushed Curry, Basic Gray and Wisteria Wonder) can be used in almost any combination – but you'll likely always want your lemon to be yellow.  🙂
How cute would it be to fill this pouch with chocolates or a love note for Valentine's Day?  I bet cash would fold up and fit nicely in there, too – who wouldn't feel better after receiving a pouch (or pouches) of cash?  Change up the papers and sentiments to wow your friends with a quick and easy project.
Three New Products.  This quick-and-easy project showcases three new products from Stampin' Up!'s 2016 Occasions Catalog:
Stamp Sets:  A Nice Cuppa, Greatest Greetings  Papers:  Have a Cuppa Designer Series paper Stack, Thick Whisper White  Inks:  Crushed Curry, Wisteria Wonder  Accessories:  1-3/8″ Circle punch, Washi Label punch, Stampin' Dimensionals
More tomorrow.  I will be back tomorrow with the second project we made at club and will share some fun pictures of the group working on this project and the other.  🙂
Thanks for stopping by today!
Brian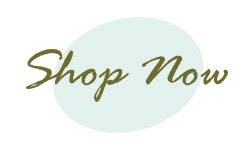 What is Sale-a-Bration?  Do you want to learn more about the huge benefits of Stampin' Up!'s Annual Sales Event?  I've created a blog page to explain it all – click here to learn more.
Weekly Deals.  Stampin' Up! releases new Weekly Deals every Tuesday – some of your favorite products at a discount for one week only (or while supplies last).  To check out this week's deals, click here.