Yesterday, I shared a project I made with my Stamp Club this past weekend.  If you missed it, you can check it out here.  Today, I'm sharing the second project and some fun pictures from our morning of stamping.
It's difficult for me to imagine that you've flipped through the pages of Stampin' Up!'s 2016 Occasions Catalog without, at least for moment, stopping to ponder the Botanical Gardens Suite of products on pages 26 and 27.  You might have skipped over them initially (if you are like me) – if you did, then you'll want to come back for another look.
I designed this tag sometime between 4:00 am and 5:30 am on Saturday – that's the time I dedicated to designing projects for our monthly club.  There are so many things that excite me about this simple tag. I'm going to walk you through each of them:
Tips, Tricks and Reminders
That Flower!  I wanted to show my club members this flower – so simple, yet so impactful.  At the time, I wasn't 100% "sold" on this bundle, but I've completely sold now.  This flower popped out so easily and layers so wonderfully with so many shapes and images in this set.  What a great product!
There's More.  This tag showcases more than just the flower.  Because I used so many items to make this simple tag, I thought it would be fun to label them all for you – makes it a lot easier to recreate, huh?
Gorgeous Colors.  So the colors didn't show up like I wanted them to, but you get the picture, right?  I think Watermelon Wonder throws off the mechanisms in my camera so that I can't get a photo with accurate color.  Moving on…the color combination is delightful in real-life.  I wish I could just pass this tag along to everyone reading this so that all of you can see how wonderful they are.  If you like this combination of colors, feel free to save this:
Stamp Sets:  Honeycomb Happiness, Botanical Blooms  Papers:  Blackberry Bliss, Watermelon Wonder, Pear Pizzazz  Inks:  Blackberry Bliss, Old Olive  Accessories:  Botanical Blooms Framelits, Large Oval Punch, Very Vanilla Thick Baker's Twine, Ornate Tag Topper Punch, Rhinestone Basic Jewels, Stampin' Dimensionals
Pictures from our Club Meeting.  Yesterday I promised I would share some great photos from my club meeting – I love our Saturday morning meet-ups.  We meet at Marti's house – she's central to all of us.
Rene and Selina master the diaper fold:
I tried to get a cool picture of Selina and her tea pouch project, but I failed.  I wanted to focus in on her project and let Selina appear fuzzy in the background.  Not exactly how it turned out, but Selina and her project are great. 
Aunt Deb masters the beautiful tag – these colors look more spot on than the one above:
Melanie took a GREAT selfie of our group (Aunt Deb, Selina, me, Rene, Marti – OH! and Melanie):
Thanks for stopping by today!
Brian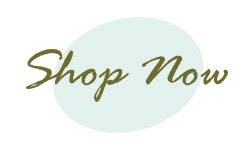 What is Sale-a-Bration?  Do you want to learn more about the huge benefits of Stampin' Up!'s Annual Sales Event?  I've created a blog page to explain it all – click here to learn more.
Weekly Deals.  Stampin' Up! releases new Weekly Deals every Tuesday – some of your favorite products at a discount for one week only (or while supplies last).  To check out this week's deals, click here.