I'm excited to be the Featured Designer on this week's Pals Paper Arts challenge.  Not only did I get to select the three colors for this week, but my card is featured on the site.  What fun!  I picked Mint Macaron, Melon Mambo and Basic Black because I love the brilliant combination of these colors in the It's My Party Designer Stack.  In the end, I didn't use this stack, but I'm excited about the card I did make.  Here's my card:
And here's the banner for the challenge that inspired my card:
Tips, Tricks and Reminders
Patterned Background.  I created the Melon Mambo and Mint Macaron panels of paper by stamping the large and small balloon from Balloon Builders on Whisper White cardstock.  The beautiful textures in these images made it easy to create a lovely backdrop for my sentiment.  I "stamped off" the large balloons once on scrap paper (takes off a little bit of the ink to create a softer, less exact image) and stamped the small balloons in the spaced between.  While this set is designed to create balloon animals and fun images, it worked perfectly to create a gorgeous, textured background.
A Textured Flower.  I cropped a circle of Melon Mambo balloons to use around my sentiment, but it felt flat and boring (and needed another thin ring of black around it).  Instead of giving up on my idea, I turned it into a fun element on my card.  I simply cut snips around the circle, flipped the edges with my finger and a bone folder and created a flower-like piece to surround my simple sentiment.  It tied back to the panel beneath and added a little dimension to my card.  "Happy Birthday" is surrounded by some fun here, don't you think?
Saving Time and Paper.  Y'all always get on to me about "wasting paper" with my many layers.  I don't typically crop out pieces from the layers to use elsewhere (I can always get more paper, right?), but I wanted to make you proud today.  Before I glued down the layer of Melon Mambo balloons to the Basic Black panel beneath, I cropped a circle with my 2-1/2″ Circle punch and used it to make the flower-like element around my sentiment.  Are you proud of me for being so thrifty (I saved paper AND time)?
Stamp Sets:  Balloon Builders  Papers:  Basic Black, Mint Macaron, Whisper White  Inks:  Melon Mambo, Mint Macaron, Archival Basic Black  Accessories:  1-3/8″ Circle punch, 1-1/4″ Circle punch, 2-1/2″ Circle punch, Stampin' Dimensionals
I'm so excited to be the Featured Designer at Pals Paper Arts this week.  I would LOOOOVE for you to pop over to PPA site to see the cards by the other design team members and to play along with my fun challenge this week.
Thanks for stopping by today!
Brian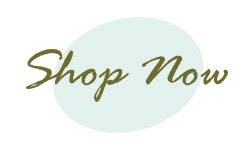 What is Sale-a-Bration?  Do you want to learn more about the huge benefits of Stampin' Up!'s Annual Sales Event?  I've created a blog page to explain it all – click here to learn more.
Weekly Deals.  Stampin' Up! releases new Weekly Deals every Tuesday – some of your favorite products at a discount for one week only (or while supplies last).  To check out this week's deals, click here.