On Sunday, I attended a small event hosted by my amazing upline, Pam Morris.  As with many of our small events, the gathering was hosted at the Subway shop just down the road from me.  Pam's parents own several Subways – a perfect place to craft and "eat fresh."  Most of the attendees were team members, but some of Pam's friends and customers came, too.  What a fun time!
I'll be honest – memory keeping is not my thing.  I don't collect pictures or memorabilia, so I don't think to track my life in a book.  People typically document their children, and I have none.  THAT SAID, I really enjoyed hearing Pam's fresh perspective on memory keeping and enjoyed putting together our projects.  What a great social experience.
I'm excited to share some pictures from this fun get together.
Pam shared a brief history of scrapbooking and memory keeping.  When she started with Thomas Jefferson, I thought we were in for a long discussion.  Turns out, he is the first documented scrapbooker, keeping newspaper clippings of his run for office and presidency.
Pam shared some of her "traditional scrapbooks" and talked about how scrapbooking has evolved in recent years.
I spotted a picture of Pam and Shelli Gardner at Convention in 2002.
She shared how Project Life changed modern scrapbooking and showcased some of the Project Life by Stampin' Up! projects.  These products allow us to quickly document things with coordinating colors and themes.  If you care to embellish for hours and hours, that option is there – but it's not a requirement.  🙂
The group listened intently.
We brought pictures with us, and the entire group started creating simple layouts with the Project Life products Pam brought.  Candy brought pictures of her Stampin' Up! team, the Candy Hearts.
Linda brought pictures of her niece and nephew.
Candy journaled her thoughts about her team on one of these cards – so much to say about that great group, so she had to be concise.
The group was busy.
I forgot to select pictures for my pages, so I grabbed Stampin' Up!'s 2015 Holiday Catalog on my way out the door.  I had fun making my pages.
Look how proud I am.
Here's a closeup of my pages.  So easy to pull together – and fun at the same time.  Now I'll have these REAL LIFE memories forever.  I certainly didn't use this opportunity to market Project Life or Paper Pumpkin at all.
Want to learn more?  Here's a quick video about the Project Life by Stampin' Up! products:
If you would like to take a peek at the variety of products included in the Project Life by Stampin' Up! suite of products, click here.
Thanks for stopping by today!
Brian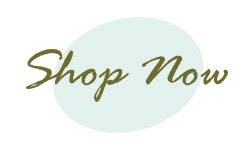 What is Sale-a-Bration?  Do you want to learn more about the huge benefits of Stampin' Up!'s Annual Sales Event?  I've created a blog page to explain it all – click here to learn more.
Weekly Deals.  Stampin' Up! releases new Weekly Deals every Tuesday – some of your favorite products at a discount for one week only (or while supplies last).  To check out this week's deals, click here.